Florida rapper Yung Miami isn't holding back when it comes to witnessing unfair favoritism. The City Girls member has shared her opinion on the currently transpiring George Floyd trial through Twitter.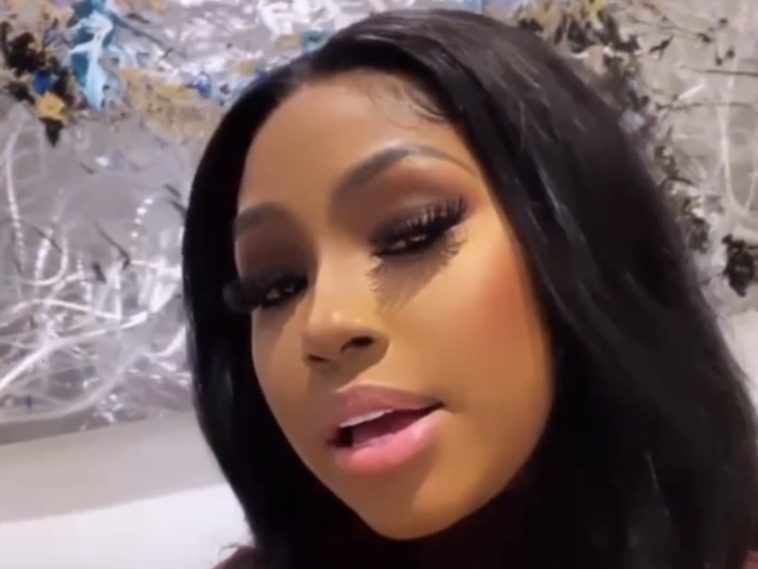 169 Views
Comments Off on Yung Miami's Disgusted By Derek Chauvin Judge
Yung Miami Calls Out Judge For Foul Play
In the social media post, Miami called out the judge for seemingly favoring the police officer who killed Floyd, Devin Chauvin. When a fan responded to YM statement shortly afterward, YM was quick to reply by emphasizing her original words and standing by them.
"I feel like the judge is on Derek Chauvin side! SMH."
Doctor: Drugs Did Not Cause George Floyd's Death
Recently, Dr. Martin Tobin testified for the prosecution in the Derek Chauvin trial. He refuted the argument popular among Chauvin supporters that George Floyd died as a result of a drug overdose at the same time Chauvin was putting his body weight on Floyd's throat.
"A healthy person subjected to what Mr. Floyd was subjected to would have died." (Dr. Tobin)
Deadly Force Wrongfully Used Against George Floyd
A Los Angeles Police Department use-of-force expert, Sergeant Jody Stiger, said that no force was necessary at all in this case. Given the circumstances, Floyd should not have had anything happen to him, considering he was already handcuffed and not resisting.
Floyd was in the "prone position, handcuffed not attempting to resist, not attempting to assault the officers," Stiger said in his assessment, adding that Floyd was "not actively resisting at the time" nor did he "communicate that he was attempting to resist or evade them." (HuffPost)
Lil Baby Holds Birthday Party For Gianna Floyd
Atlanta rapper Lil Baby is here with all the support. The rap superstar reportedly hosted a birthday party for the daughter of Floyd. Lil Baby reportedly held a get together for Gianna Floyd back in December 2020. He went to his Instagram Story with footage and pictures of the gathering have also emerged.
L.o.l Surprise Birthday Party 🥳 Thank you so much @lilbaby_1 for coming and help me celebrate my 7th Birthday 🥳 🎂🎁🎊