Philadelphia rap veteran AR-Ab is set to spend nearly 50 years behind bars. The hip-hop artist has reportedly received a 45-year sentence for his role in a deadly drug trafficking case.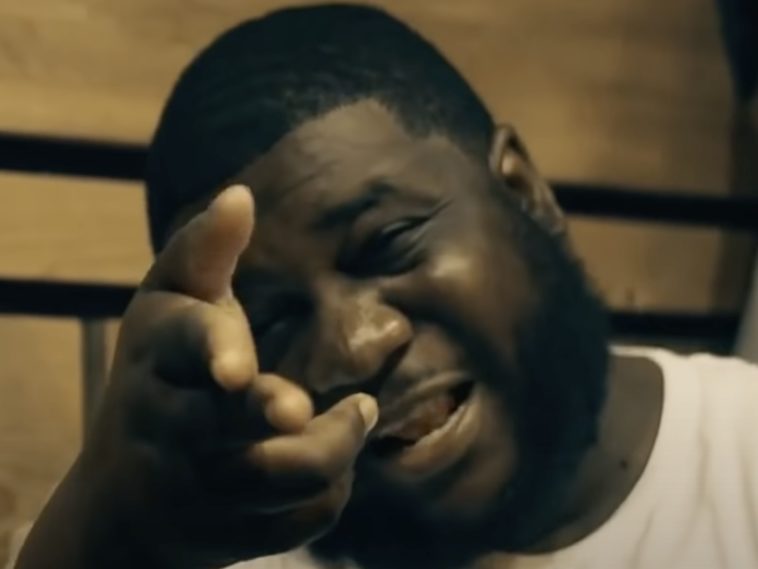 @sohh @sohhdotcom

119 Views
Comments Off on AR-Ab Hit W/ 45-Year Prison Sentence In Deadly Drug Case
AR-Ab Hit W/ 45-Year Prison Bid
According to reports, this week the rap heavyweight who has publicly received praise from the likes of rap artists like Drake and Swizz Beatz received his shocking sentence. The crushing punishment happened Thursday when a judge put the weight of a North Philly criminal case on his shoulders.
A federal judge sentenced the 38-year-old rapper — whose legal name is Abdul West — to 45 years in prison, a staggering sentence for the tough-talking kingpin convicted in 2019 of turning the record label he founded, Original Block Hustlaz (OBH), into a large-scale North Philadelphia drug-trafficking organization implicated in at least one murder. But while prosecutors alleged West had ordered the 2017 slaying of a drug-world rival, they did not charge him with that crime, and U.S. District Judge Michael Baylson repeatedly stressed Thursday that it wasn't a consideration in his sentence. (Philadelphia Inquirer)
AR-Ab's Keeping His Head Up
Ahead of receiving his sentence, AR went to his social media pages to keep hope alive. Ab vowed to appeal whatever sentence the judge gave him.
"Sentencing week…don't expect no leniency from them folks…but I'll be right back on appeal 💪🏾💪🏾💪🏾 #obhrecords #freedamen"
Ab has kept his presence felt despite spending time behind bars in the case.
"Inmates have a right to fair and impartial treatment…Prisoners of war are even entitled to humane treatment #Freedamen"
Rap Lyrics Used Against AR-Ab
The criminal case dates back to 2017 and ultimately tied AR to the North Philadelphia drug trafficking operations responsible for at least two murders. Most shockingly, Ab's lyrics were used against him in the case.
Prosecutors interpreted his lyrics in one video to be an admission that West ordered the 2017 murder of drug world rival Robert Johnson, who was shot multiple times on the 4000 block of Benner Street in Wissinoming. A member of West's entourage, Dontez "Taz" Stewart, has been charged with the slaying. "I'll have da whole city scared," West's song says. "Stand near home / I call Taz and tell him / Bring dat n—'s head to me." (The Philadelphia Inquirer)
Close-Knit Bond W/ Cash Money's Birdman
Along with getting name-dropped in Drake's "Back to Back" anthem against former Philly rap rival Meek Mill, AB is known for having a bond with Cash Money boss Birdman.
Ar-Ab and Birdman developed their relationship during a period of time where the Philly Goon was going to sign a six figure deal with Universal Music Group via Cash Money Records. After months of litigation with the advance and seeing the kind of business that Birdman was conducting with his other artists, Ab opted not to sign the deal and remain independent. There was no love lost between the two as Ar-Ab has said that he still appreciates what Birdman has done for him and has taken career advice from the influential music mogul as he continues his independent ventures. (The Source)