Ohio rapper Machine Gun Kelly has a stylish treat that both male and female fans can enjoy in the near future. According to creative marketing company Unlisted, their studio is working with MGK on a unisex nail polish brand called UN/DN.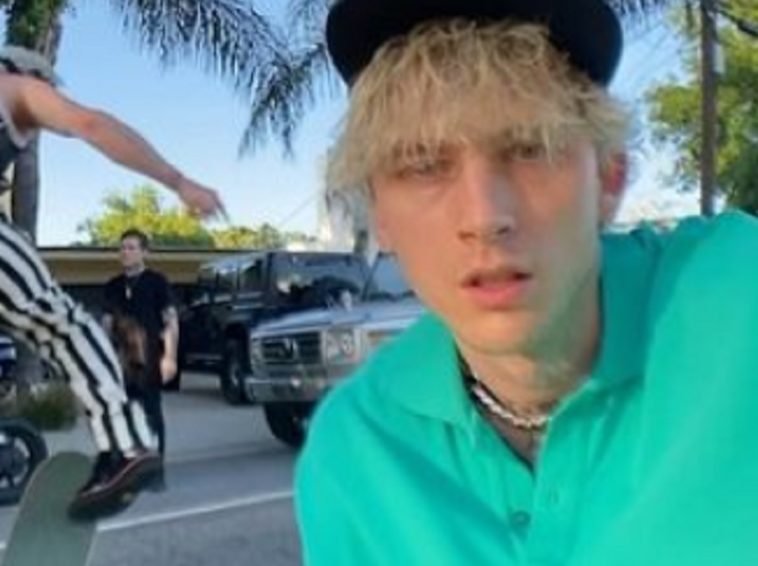 179 Views
Comments Off on Machine Gun Kelly's Nail Polish Line Is Coming
Machine Gun Kelly Is Launching A Nail Polish Line
A press release by Unlisted details that the nail shades and polish names are yet to be finalized, but they're aiming for a fall launch. The creative agency also mentioned that fans can expect a bold color palette, which is representative of MGK's unique and vivid style.
Machine Gun Kelly is set to enter the beauty space with his own unisex line of nail polish, called UN/DN, in partnership with Unlisted Brand Lab. "We're honored to be working with MGK on this rare opportunity to build a brand that will progress a category to embody a cultural shift that has been a long time coming," Unlisted founder and C
MGK Drops His First Single Of 2021
In March 2021, MGK went seriously hardcore for his "Daywalker!" track. The song features YouTube personality Corpse Husband, whose stage name is CORPSE, and a whole lot of head-banging beats. Machine Gun Kelly said via Twitter a music video is on the way as well, dropping sometime today.
"music video tomorrow"
Machine Gun Kelly's Drummer Is Robbed
In March 2021, MGK paid a visit to Rook, who is confirmed as being okay in the hospital. Reports say two men approached him from a vehicle, robbing him of thousands in jewelry and also hitting him with their car at some point. This left Rook with a foot and arm injury.
Sending you so much love @rookxx ❤️ have a speedy recovery! #machinegunkelly #mgk #kells #est #est19xx #estforlife #laceup #hoteldiablo #colsonbaker #ticketstomydownfall
Machine Gun Kelly's Blood Tribute To Megan
In February 2021, Machine Gun Kelly revealed to his Instagram followers that he wears the blood of actress and maybe-fiancé Megan Fox around his neck. He made it clear in the caption and included a shot of a necklace with a drop of her blood in it.