Atlanta rapper Young Thug is just trying to have fun. While out and turning up with fellow Georgia native 21 Savage, he appeared to get a little fired up after some light joking.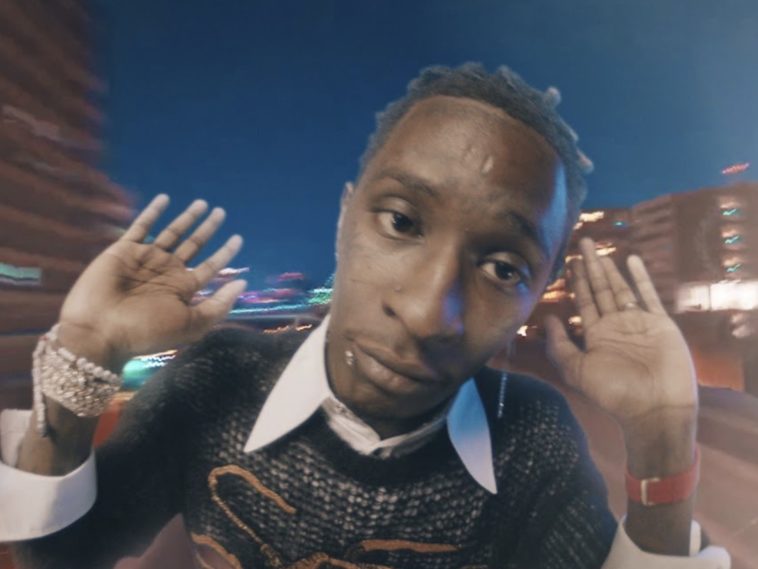 176 Views
Comments Off on Young Thug Hilariously Snaps On 21 Savage At B-Day Party
Young Thug Snaps On 21 Savage At Birthday Celebration
21 went troll mode and called Thugger the "birthday girl" as he celebrates his 30th birthday on Monday. Thug didn't react well though, and is seen immediately (and hilariously) snatching Sav's phone.
"Look at the birthday girl"
Gunna Declares Forever Loyalty To Young Thug
Everybody in Atlanta has love for Thug no matter what. Rapper Gunna is just another person knows it's a very special born day for Young Thug. The hip-hop star has stepped up to acknowledge everyone's favorite Thugger hitting his milestone 30th birthday.
The Southern hitmaker went to his Instagram page with a snapshot of Slime. More impressive than the flashy pic is the heartfelt words Gunna put into the caption.
"HappY BDAY twin ! ForEva ForEva W US ! TripleOGskiiiiiii 💕🐍 @thuggerthugger1"
Cash Money boss Birdman and OVO Sound head Drake also hit up their social media pages to show love to Thugger on his special day.
"Happy BDAY to a real one @thuggerthugger1 🐐 lSlatt 🐍 business YSLRG🦅 4LIFERS RICHN*GGASH*T"
Young Thug Gets Slaughter Gang Tattoo
Earlier in the month, Thugger showed major love for a close friend. He went online to debut new ink for 21 Savage, so clearly it's nothing but brotherhood for the pair.
Thugger revealed a 21 Savage-inspired "Slaughter Gang" tattoo done on him, and went online with the final product. 21 reposted it on his own Instagram Story and left a simple "4L" caption – meaning they're slimes for life.
Young Thug Dons Cover Of Rolling Stone Digital Edition
Besides getting ink for his close friends, Thugger is clocking in his modeling goals. The hip-hop star is donning the newest cover of Rolling Stone magazine.
Thugger shared some fire shots on Instagram of himself last week in a wild pink outfit. He's rocking out on the new edition of the digital edition of the renowned publication. In his story, YT discusses his goal of becoming "the richest Black man in the world".
💕💕@rollingstone 💕💕
Fellow ATL star Lil Yachty and NBA All-Star Russell Westbrook hopped in the comment section. They showed Thug, who wore a slew of pink diamonds on his face, mad love.
🌸💓 – Lil Yachty
🐍 🔥 – Russell Westbrook
SLIME 🐍 congrats bro – Killer Mike