Miami rapper Lil Pump is getting wild for his birthday. The hip-hop star went to Instagram to share how he was turning up on his almost-special day.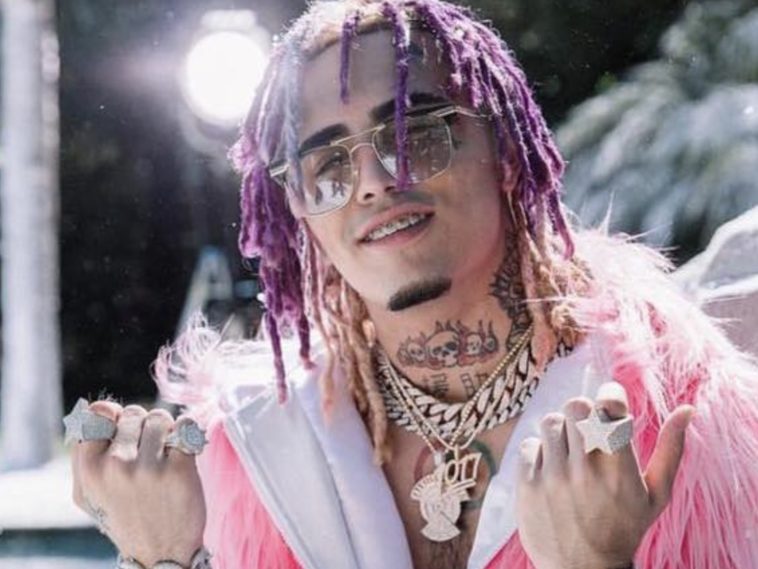 220 Views
Comments Off on Lil Pump Eats Cake, Cake, Cake Ahead Of His Birthday – Literally
Lil Pump Eats Booty For His B-Day
Pump went online early to share how he was celebrating his g-day, which is on Tuesday, August 17. He shared an extremely life-like cake, in the shape of a woman laying on her stomach with a big booty, and himself almost taking a big bite.
"HAPPY EARLY BDAY TO ME 😂💕☠️ I EAT A*S"
Lil Pump's Top 3 Right Now
The Florida native always knows how to get controversial and get people talking, no matter what the topic. The hip-hop star has stepped up to let the world know what three rap artists are running the music industry right now.
Pumper went to his Instagram page to keep things a buck. Without giving any type of context, LP shined major light on a couple of Southern rap stars and everyone's favorite Philadelphia hip-hop star.
"Top 3 In The Game. @LilUziVert @Future @TravisScott"
Despite having worked with the likes of artists including Kanye West, Yeezy didn't make the cut. However, Pump did take a moment to provide context for why rap heavyweight Young Thug didn't make his list.
"All right, look. Those are my top three rappers. My all-time favorite artist? It's Thug. For sure."
Lil Pump Claps Back At $90K Taxes
Outside of rap star debates, Pump recently went to his social media pages to keep things a buck about reports suggesting he wasn't paying what he owed the government. LP shared footage of himself wearing over $100,000 worth of jewelry on his body alone.
"Listen. Do not believe the Internet. Sh*t is all cap bro. 90,000? That's on my wrist right now. Huh. Another 90? That's on neck. Don't play with my body. Huh. Look, I done made over $15 million. Do you know what the tax bill is on $15 million? B*tch, 90 ain't sh*t to me. Stop playing with my body. Alright look, I just bought this Cuban last week. This one right here? It was 50. This one was 40. That'a a tax deductible, b*tch."
Lil Pump's Tax Woes Exposed
The same week, reports surfaced revealing Pump possibly owed nearly $100,000 to Uncle Sam. The IRS reportedly has him documented for needing to pay up for taxes dating back 2 years.
According to court records obtained by Radar, the Internal Revenue Service is going after the 20-year-old rapper over a 2019 bill. Lil Pump, who endorsed former President Donald Trump in his failed reelection bid, reportedly owes a total of $89,378.68. The government placed the lien against the rapper's $5 million Miami mansion. Pump owns a 5-bedroom, 7-bathroom waterfront mansion worth $4,650,000. (Radar Online)