Brooklyn rapper Young M.A is a certified beast on the microphone. While fans eagerly await the follow-up to her 2019 debut album Herstory In The Making, M.A checks in with a fire freestyle over the beat to "Whoopty" by CJ.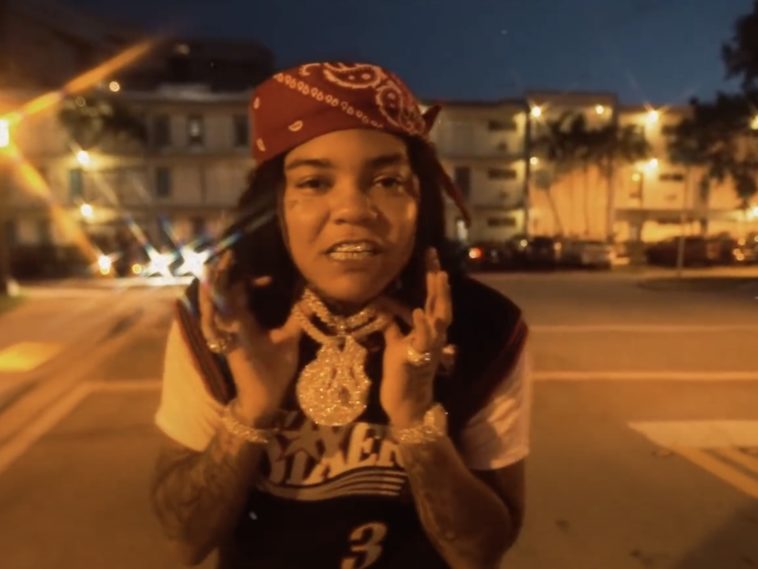 @sohh @sohhdotcom

119 Views
Comments Off on Young M.A's New Freestyle Has Fans Dissecting Every Line
Young M.A Says New Project Is On The Way
During her freestyle, Young M.A apologized for not putting out more music lately, but also hinted that a new mixtape or album is coming soon. In the meantime, she continues killing beats with her guns-and-girls rhymes.
"B*tch in the two-seat / She bougie / She say you gotta pay for the c**chie / Huh? / Told her uh-uh mama, nah nah nah / If you free, then you free"
"My mind ain't right, I know I got loose screws / That's why I keep me a toolie / Told n*ggas 'Ready or not, here I come' / That's word to The Fugees"
Mulatto Puts Her Spin On 'Beatbox' Freestyle
Rising rap star Mulatto is going crazy. The hip-hop rookie just released a brand new freestyle and is showing everybody the bars she's capable of spitting.
"I've been killing features / I'm on everything like hot sauce / So don't act like I ain't been that bi*ch since I popped off / Told you he don't eat, but to this pu*sy he gon' beat box /This shit just too motherfu**in' easy."
DaBaby Bodies The 'Beatbox' Freestyle
North Carolina rapper DaBaby does much more than get fuel when he hits the local gas station. The hip-hop superstar has blessed fans with a new, unexpected Beatbox "Freestyle" music video premiere.
DaBaby is at it again. The hip-hop superstar takes what started off as a sneak peek at his "Beatbox" remix verse to a full-blown music video. The clip features DB channeling his early rap career moniker 'Baby Jesus' as he delivers a hard-hitting flow, lyrics and unforgettable antics at a gas station, fancy kitchen and bathroom counter.
Rowdy Rebel Comes Through With Effortless Freestyle
New York rapper Rowdy Rebel is treating his fans in a big way. After posting up for an interview with hip-hop personality DJ Cosmic Kev, RR spit some major bars and has fans itching for a much-needed studio release.