New York rapper Young M.A has some serious bragging rights. The hip-hop star has stepped up to geek out over her recently released "Off the Yak" music video securing over 10 million YouTube views in record time.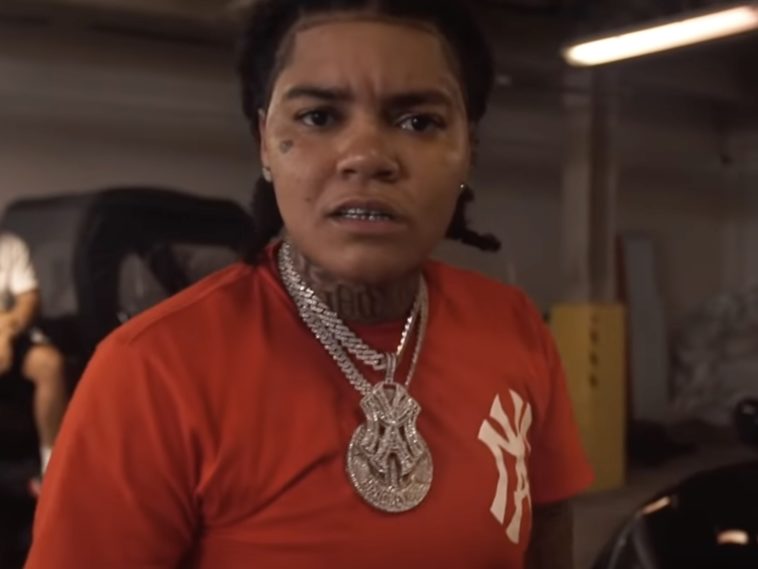 99 Views
Comments Off on Young M.A Celebrates Hitting Massive YouTube Milestone
Young M.A Celebrates Hitting Milestone
The Brooklyn native went to her Instagram page to share a snapshot of her accomplishment. Along with crediting fans for getting the video to 10 million in just 60 days, M.A promised to drop her new music pack in the coming weeks.
"Thank you for 10Ms MAB! Love y'all like cooked food! Let's keep going up! Project droppin early May 😈🚩 #OFFTHEYAK"
Young M.A Kills The Beat On 'Beatbox'
Earlier this year, Young M.A dropped a video for "Oooouuuvie," her freestyle over rapper CJ's "Whoopty" beat. Days later, she took on SpottemGottem's "Beatbox," adding her bars to a list of hip-hop heavyweights like DaBaby and Lil Yachty who have recently made their own "Beatbox" freestyles.
"F*ck a Grammy, I got the streets watching / And for my bro I'll wear that red until I'm dead / I know that he watching"
The platinum-selling artist sticks to her go-to guns-and-girls material, but M.A remains clever and creative as usual.
"That's my ex-b*tch 'cause she toxic / Got this new b*tch, now we toxic / Can't cap: I be toxic"
Young M.A's 'Whoopty' Freestyle Includes Message To Fans
During her "Whoopty" freestyle, Young M.A apologized for not putting out more music, but also hinted that a new mixtape or album is coming soon. Her first album came out in 2019 and peaked at No. 16 on the Billboard charts.
"Sorry for the wait / When I drop this tape / I swear it's like serving 'em Blue Dream"
Mulatto Puts Her Spin On 'Beatbox' Freestyle
Rising rap star Mulatto is going crazy. The hip-hop rookie just released a brand new freestyle and is showing everybody the bars she's capable of spitting.
"I've been killing features / I'm on everything like hot sauce / So don't act like I ain't been that bi*ch since I popped off / Told you he don't eat, but to this pu*sy he gon' beat box /This sh*t just too motherfu**in' easy."