Boxing star Adrien Broner isn't leaving the Earth. The prized fighter has credited his family for helping him get right after announcing a plan for possible suicide.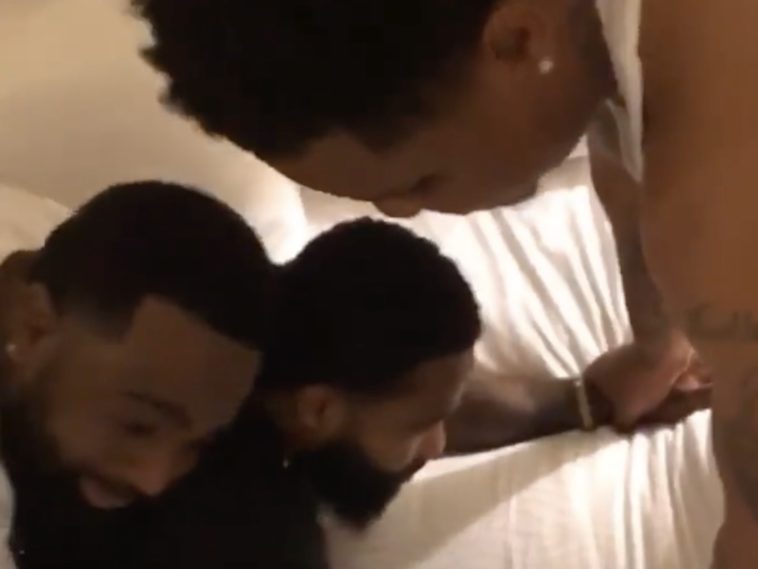 99 Views
Comments Off on Adrien Broner's Brothers Stop Him From Killing Himself
Adrien Broner's Brothers Stop Him
AB went to his Instagram page with emotional footage. The clip features his brothers holding him down and them acknowledging they would not let him "do" it.
"My brothers stopped me @marmar_harrison24 & @m_ee_ch stopped me #ThankGod❤️"
50 Cent Tries To Stop AB
Hours prior, rap star 50 Cent went to his Instagram page to acknowledge AB's suicidal remarks in a since-deleted post. Curtis Jackson took things a step further by telling Broner to call him.
"👀Damn AB must be hit right now. we love you boy, it's just time to lace up call my phone ."
Broner initially went to his Instagram page with a message about suicide.
"Mfs don't appreciate me on #GOD just take me away from this sh*t before I do it myself. … 'I swear to god sometimes I wish I was dead'"
Adrien Broner's Comeback Fight Talk
With his last fight being against veteran Manny Pacquaio in 2019, Broner previously asked for $10 million to get back into the ring. Adrien Broner said for his next fight, anything less than 10 stacks would force him to fall back.
"Al Haymon and Espinoza I need 10M to come back and fight man I den did everything for y'all and fought who ever without no complaining now send me a direct deposit or I'm going to Cali to see my peoples that got em for 1200"

"I'm not f*cking playing no games y'all put me up against the best in the world and I never turned down a fight now it's time to come correct or leave me the f*ck alone but I will become champion again and I promise I'm go make y'all pay double the PRICE!!!!!!!! #AboutBillions" -Adrien Broner's Instagram
Mic Check
While he waited on the big bag, Broner kept busy with a side hustle. Adrien used his unofficial retirement to put in work as a rap artist.
"I haven't heard from Stephen Espinoza. Me and Al [Haymon], we talk every day but ain't nobody talking about that $10 million. So, I take that as I'm still retired. So what I'm going to do is just focused on my album, and I'm just a rapper. I'm a rapper now. S**t. Until they talk about my $10 million, I'm not going to be in the ring. So my album is dropping, and it is what it is."
The fighting star even revealed a tracklist for an upcoming project and it was set to feature hip-hop heavyweights such as Young Thug, NBA YoungBoy, Meek Mill, and Rick Ross.