R&B superstar Usher is not trying to spread too much love in the club. The chart-topping crooner is making headlines after a wild story surfaced that accuses him of paying a stripper with fake money that has his own face on it.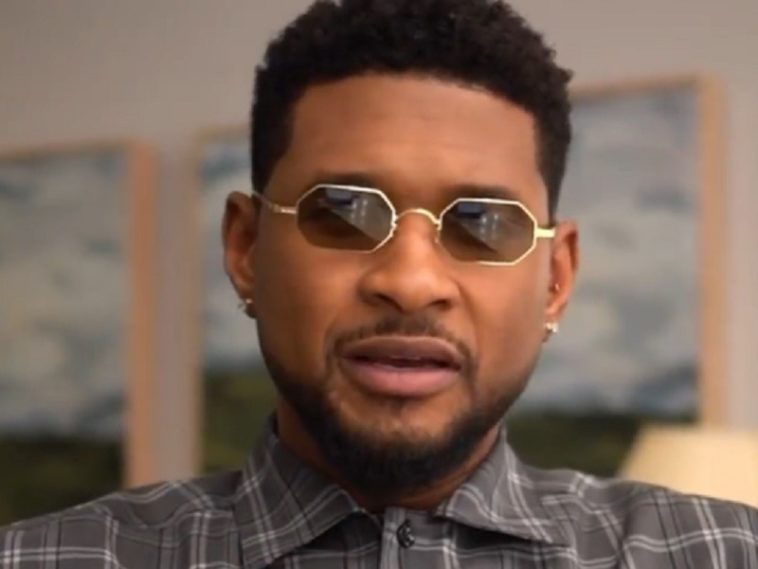 @sohh @sohhdotcom

149 Views
Comments Off on Usher Clowned For Throwing Fake Money At Strip Club
Usher Allegedly Gave Stripper Fake Bills For Tips
An exotic dancer in Las Vegas shared pics on social media of $100, $20 and $1 bills with Usher's face on them that she claims he gave her for a performance instead of real money. The "Usher bucks" are part of the promotional material for Usher's upcoming Vegas residency.
"Ladies what would you do if you danced all night for usher and he threw this??"
The dancer added:
"& the money does not have a trade in value what so ever! Lmao don't y'all think he should be blasted on social media for this sh*t?"
Usher (Kind Of) Defends Himself
While the man with four No. 1 albums didn't directly address the story, Usher has posted a few pics of himself recently suggesting he has no shortage of real money. Although most people bashing the singer aren't saying he's broke — they're saying he's cheap.
Timbaland Predicts Who Would Win Chris Brown VERZUZ Usher
VERZUZ co-creators Timbaland and Swizz Beatz were on The Breakfast Club radio show, and of course the talk turned to fantasy-booking music battles. When it came to a hypothetical matchup of R&B superstars Chris Brown and Usher, one of the legendary producers made his pick clear.
"Chris Brown got too much in his bag. He got like 50 bags, bruh!"
VERZUZ Announces XSCAPE + SWV
The VERZUZ franchise isn't slowing down – at all. The popular face-off competition series has announced legendary R&B groups SWV and XSCAPE gearing up to put their classics on the line.
"R&B queens unite 👸🏾👸🏾👸🏾 It's OFFICIAL OFFICIAL 🔥 @officialswv vs @officialxscape 💕💕💕 Saturday, May 8th at 5pm PT/8pm ET LIVE in the @Triller app OR on @VerzuzTV. #VERZUZ @femmeitforward Drinks by @Ciroc"