Miami rapper JT of the City Girls has been lighting up the Internet recently with photos showing off her curvy cuteness, which led some fans and followers to wonder if she's had surgical enhancements. The "P*ssy Talk" hitmaker went online to set the record straight.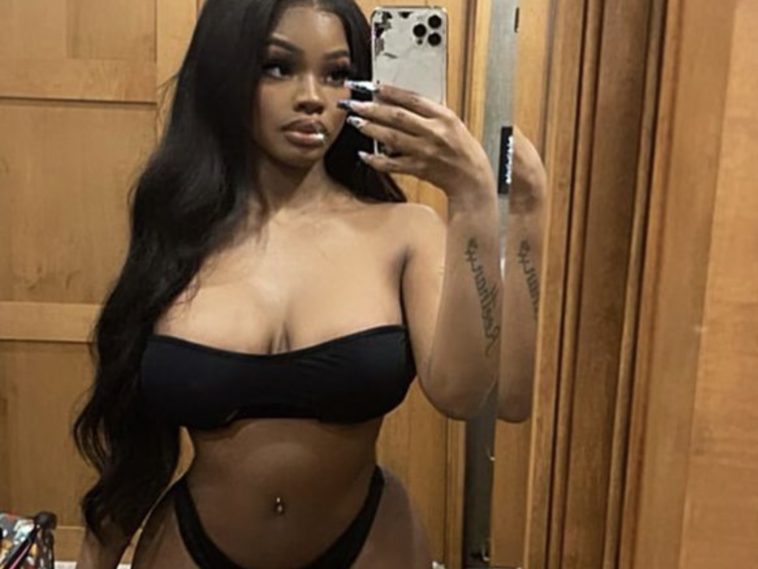 @sohh @sohhdotcom

189 Views
Comments Off on JT Proves She's Never Had Plastic Surgery In Before/After Pics
JT Shuts Down Plastic Surgery Rumors
Responding to critics who are convinced she's had work done, JT clapped back at those who were sharing an older photo in which she looks a lot different. The platinum-selling artist pointed out that her situation has changed over the years, hence the contrast.
"I never had any surgery. Please leave my chubby puberty acne shots alone. I was a young lost teenager in Florida sun with bad skin! Now I'm grown paid & polished … get over it."
JT + Lil Uzi Vert Are Still Going Strong
JT is making sure people realize she's really off the market. The hip-hop star shared another glimpse into her relationship goals with publicized boyfriend Lil Uzi Vert.
"Dark $kin.☄️🛰💖"
Both Vert and rap star Megan Thee Stallion made sure to bless the comments section.
"🥵 Ricky Ricky Ricky They don't know about it 🦇🙄🤷🏾‍♂️💕" -Lil Uzi Vert
"😍😍😍😍😍" -Megan Thee Stallion
Lil Uzi Vert Spoils JT
Recently, JT revealed Lil Uzi dropped $60,000 on her at a Louis Vuitton store. She sent him a whole lot of love back with a heartfelt message and made sure everybody knew their relationship is real and lasting.
"Thanks for spoiling me, treating me like a queen, the consistency, the things behind the scenes! You always doing your big one for me!😝 Making it harder for the next exclusive lurkin🐊🐱"
Vert made sure to sneak into the comments section to acknowledge just how much JT means to him.
"Your friendship and love is worth more than ALL THIS STUFF… 🥰Thank you . just thank you ❤️✅" -Lil Uzi Vert
"🔥🔥" -Yung Miami
Southside Reveals Offset Tried To Rob Lil Uzi
808 Mafia boss Southside has a message for Lil Uzi Vert. The production icon recently went to social media to reveal who he saved the rap superstar from getting robbed by and also drop some threatening words.
Southside went on Instagram Live to go straight at the Philadelphia rapper. He revealed he stopped Migos rapper Offset from robbing Lil Uzi Vert, and also threatened the Eternal Atake star.
"Aye, Uzi don't address nothin' to my bi*ch, my n*gga. You handle your bi*ch, you stay on your side… You ain't got one more time to say nothin' to my bi*ch, n*gga. I promise you, I'ma punch your teeth out your mouth. Don't say nothing else." "If you don't like my bi*ch, don't like my bi*ch. Let them do them. I don't get in they shit, don't get in they problems. Stay the little weirdo you is, n*gga. Keep rocking purses. Keep doing that bi*ch sh*t you be doing. I'm the same nia that saved you from getting robbed from Offset and them. Don't forget that."