R&B superstar Trey Songz's girlfriend is out here stumping the world. Popular vixen Yasmine Lopez has lit up social media with the ultimate thirst and gaming-driven question centered on her OnlyFans premium account versus the need to own a Playstation 5.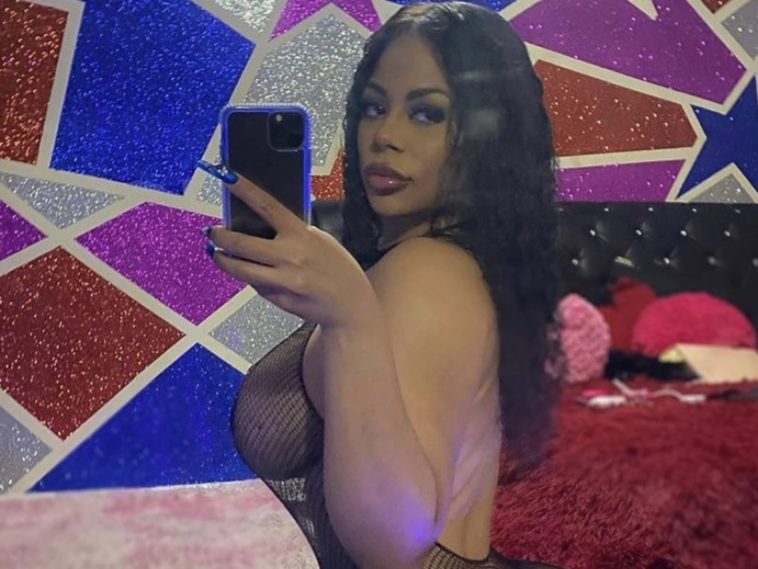 @sohh @sohhdotcom

149 Views
Comments Off on Trey Songz's Girlfriend Asks If You Want Her Or PS5
Trey Songz's Girlfriend Asks…
Trigger Trey's recently publicized boo went to her Instagram page to share a snapshot preview of the type of content her OnlyFans page provides. To make things more interesting, she asked followers to weigh-in if they'd rather have access to her adult-oriented content or a hard-to-buy PS5.
"Would you rather one month with @strellakatuncut or the PS5 🤔🤔😋😋😍"
Despite the perception of a heated debate, most followers made their decision a no-brainer.
"the ps5 , not everyone can get it 🤣"
"Ps5"
"Whoever came up with that caption need to be fired"
"PS5, she would probably get on my nerves after the first few days"
"PS5"
"If it ain't you I'll take the PS5"
Trey Songz + GF Yasmine Lopez Thirst Trap
Over the past few days, Trigger Trey and Yasmine have blessed the Internet with fresh shots. The latest – however – are much more than your typical selfies and resurrect the need for a 'Not Safe For Work' hashtag.
"Don't leave ya girl round me 🤷🏽‍♂️ "situaaaationss will ariiiiise….""
Yasmine Lopez Confirms Trey Songz Dating
Earlier this month, Miss Lopez hopped onto Instagram with a jaw-dropping new shot alongside Trigger Trey. The shot featured Songz snapping the pic while they're both draped in steamy nighttime attire.
"It ain't no photoshop 🌚🙃 @treysongz"
The Sex Tape Leak
In a recently leaked video, a woman is performing an x-rated act on a man whose face can't be seen, but is believed to be the Grammy-nominated crooner Trey Songz. Once the footage went viral, Songz trolled the Internet chaos by posting pics of himself looking at a phone in shock, wearing a hat that says "Hoes Mad." He later added an IG post to promote his OnlyFans page, and a video alluding to his manhood and how it impacts his walk.
"😳"