R&B singer Trey Songz doesn't seem to be taking COVID-19 very seriously. He's drawn controversy after being spotted spitting in the mouths of two women for a new music video.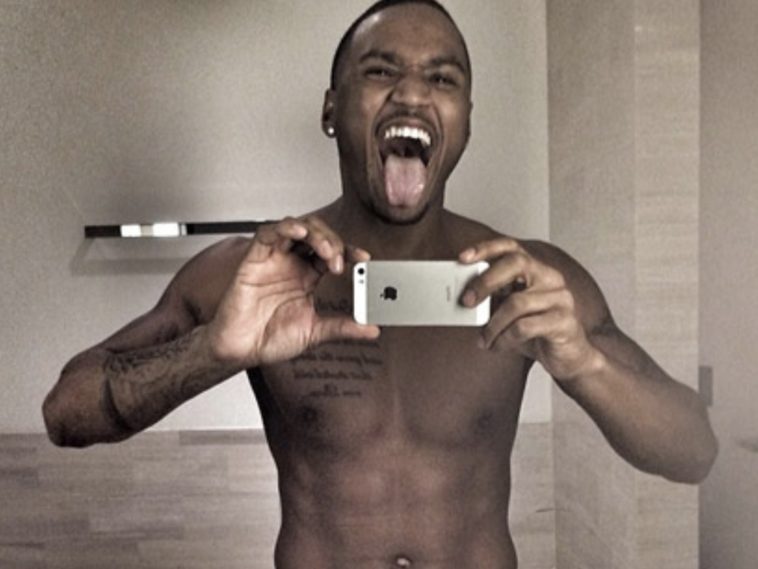 @sohh @sohhdotcom

139 Views
Comments Off on Trey Songz Spits in 2 Women's Mouths Months After Having COVID-19
Trey Songz Spits In 2 Women's Mouths Despite Previously Having COVID
Trey Songz has been catching heat over a new viral video of him doing the most. Some called him out for not being very coronavirus-safe with his new actions on what looked to be a music video set, while others ousted him for disrespecting women. He tested positive for COVID back in October 2020. In the video, Trey Songz spits in the mouths of two women.
Trey Songz Had COVID-19 Recently
Back in October 2020, Trigga Trey revealed he'd contracted COVID-19. Songz even bashed President Donald Trump for not taking the virus seriously.
"I've always taken it serious. If you come in contact with COVID, please do the same. Please do the same. Don't be like the president. Much love and peace, y'all. I thank you in advance for your support, your love." -Trey Songz's Instagram
Jeremih Checks Out Of Hospital After COVID-19 Battle
Last year, R&B singer Jeremih came home after a scary hospital stay with COVID-19. The Chi-Town native was reportedly in the intensive care unit.
Jeremih tells TMZ, "First and foremost, I would like to thank God and the incredible team of doctors and nurses at Northwestern Memorial Hospital for saving my life. I will be forever grateful." The R&B singer goes on … "I would also like to thank my family and friends for all their prayers and well wishes. I'm overwhelmed with gratitude. A special thanks to Chance The Rapper, 50 Cent and Diddy for their love and support." (TMZ)
Chance The Rapper Gives Amazing Jeremih Update
During Jeremih's scare, Chicago's Chance The Rapper took to his social media with fantastic news. Chance revealed Jeremih would be coming out of the hospital and said he was almost all better.
"I AM FILLED WITH PRAISE RIGHT NOW I JUST HEARD MY BROTHER JEREMIH'S VOICE ON THE PHONE FOR THE FIRST TIME IN ALMOST A MONTH HE WILL BE OUT THE HOSPITAL TOMORROW WE GIVE ALL GLORY TO THE FATHER IN JESUS NAME … Thank you to the medical staff at northwestern and thank you to everyone who held him up in prayer even when it seemed so grim. We are a testimony" -Chance The Rapper's Twitter