R&B singer Trey Songz has bigger things on his mind these days than tensions courtesy of hip-hop artist Foogiano. The popular crooner has stepped up with a response aimed at the jailed rap artist over showing love to his girlfriend and musician Renni Rucci on social media.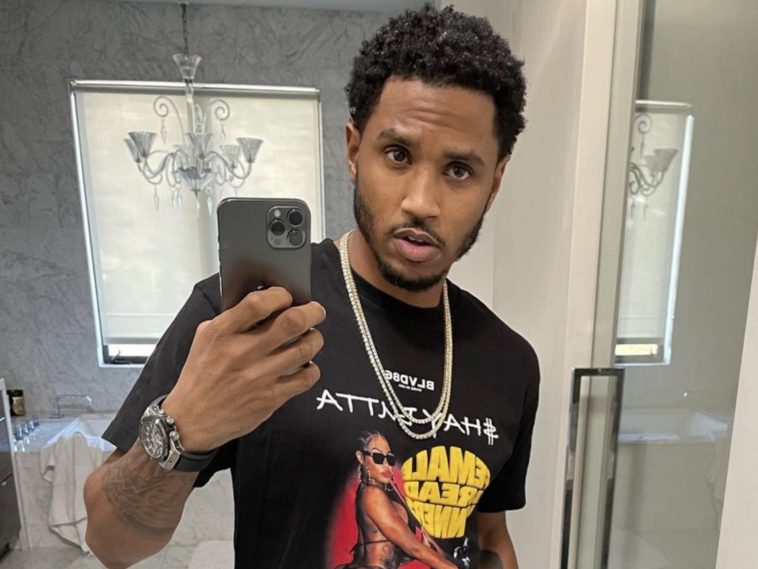 @sohh @sohhdotcom

129 Views
Comments Off on Trey Songz Claps Back At Foogiano Over Renni Rucci
Trey Songz Claps Back At Foo
Trigger Trey hit up his Instagram page with some hilarious response shade. Instead of directly clapping back at Foo, Songz simply encouraged his millions of followers to "picture dat" following threats of getting slapped.
"😂 picture dat."
Foogiano Threatens To Slap Trey Songz
The drama initially started courtesy of Songz going to his Instagram Story to show love to various hip-hop women. Coincidentally, one of those ladies happened to be Foo's boo Renni Rucci.
Foogiano, who is signed to Gucci Mane's 1017 Records, apparently caught wind of Trey's post and sent two strongly worded messages from jail. The first was sent in text form: "Slap the sh*t out you when I get out @treysongz. From The Mayor," Foogiano warned via Instagram stories. The second was a video that was posted by Foogiano's team: "Trey, you a b*tch. I'm gonna slap the f*ck outta you when I catch you, boy," Foogiano said through a jail phone. "You better have a lot of security with you … I'll slap the f*ck out them, too, with yo old a**. Sangin a** n***a, you ain't gonna sing when I catch your b*tch a**, boy." (Complex)
Foogianao Arrested
Songz might have time on his side. In mid-March 2021, Foo found himself behind bars after being arrested by federal agents.
U.S. Marshals in Tennessee have arrested Georgia rapper Foogiano, who was wanted for nearly three months after violating his probation by melting off his court-ordered ankle monitor and disappearing, according to authorities. The rapper (real name: Kwame Khalil Brown) was arrested by a U.S. Marshal's Office task force Thursday in Memphis on a fugitive from justice warrant, The Athens Banner-Herald reported Monday (March 15), citing Memphis police. (Billboard)
Renni Rides For Her Man
Following his arrest, Renni went to her Instagram page to show big support for Foo. She shared pics of them boo'd up together and referenced his bust.
"I got us! Minor setback for a major comeback. 🖤"