Ohio rapper Machine Gun Kelly is back. MGK's dropped his first music of the new year and it's sounding like nothing you've heard from him before, but it does fall under the category of his recent rock-and-roll endeavors.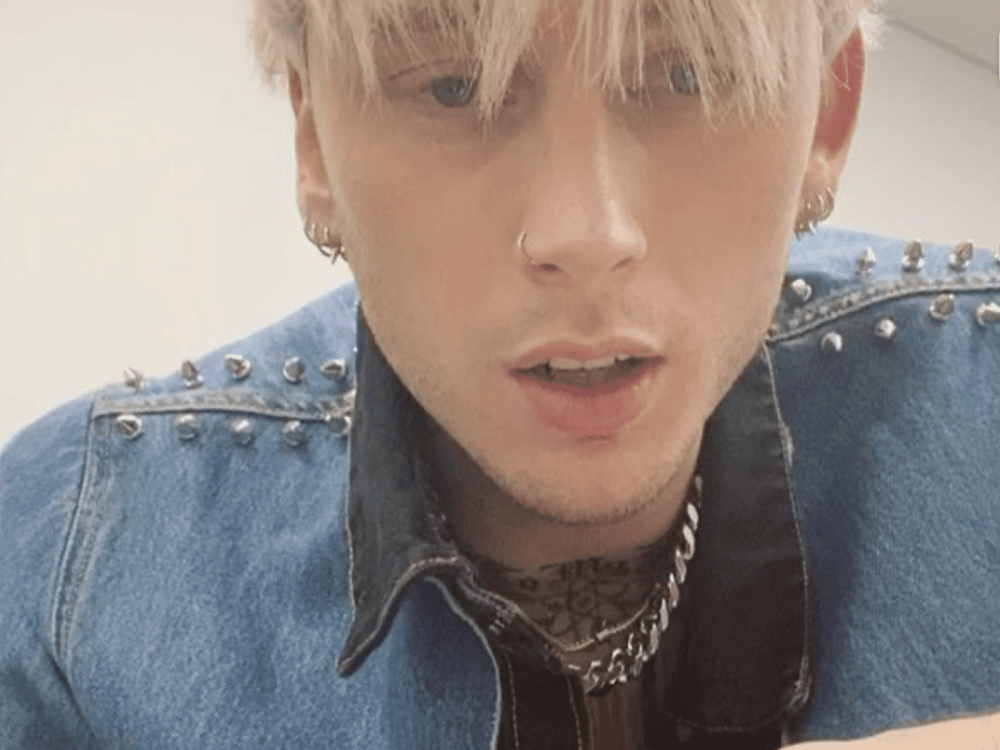 @sohh @sohhdotcom

109 Views
Comments Off on Machine Gun Kelly Asks For A Fight In 'Daywalker!' Song
MGK Drops His First Single Of 2021
MGK went seriously hardcore for his new "Daywalker!" track. The song features YouTube personality Corpse Husband, whose stage name is CORPSE, and a whole lot of head-banging beats. Machine Gun Kelly said via Twitter a music video is on the way as well, dropping sometime today.
"music video tomorrow"
Machine Gun Kelly's Drummer Robbed
Kelly is here for his boys. His drummer Rook, whose real name is JP Cappelletty, was walking around Hollywood when he got jumped and robbed last week. MGK paid a visit to Rook, who is confirmed as being okay in the hospital. Reports say two men approached him from a vehicle, robbing him of thousands in jewelry and also hitting him with their car at some point. This left Rook with a foot and arm injury.
Sending you so much love @rookxx ❤️ have a speedy recovery! #machinegunkelly #mgk #kells #est #est19xx #estforlife #laceup #hoteldiablo #colsonbaker #ticketstomydownfall
Machine Gun Kelly's Blood Tribute To Megan
Machine Gun Kelly showed his love in a slightly strange way for Valentine's Day. He went online to reveal how he puts on for his boo in a crazy series of shots. Machine Gun Kelly revealed to his Instagram followers he wears the blood of actress and maybe-fiancé Megan Fox around his neck. He made it clear in the caption and included a shot of a necklace with a drop of her blood in it.
Thief Left MGK's Aston Martin Running
The rapper/rockstar had his rare Aston Martin stolen in late 2020 in Los Angeles, but his ride was eventually found by LAPD. Police officers on patrol spotted MGK's car roll past them and proceeded to search the area. They found the purple Aston Martin abandoned in a driveway with the engine still running, so it's presumed that whoever was driving it saw the cops noticing them and took off.
Stolen Aston Martin DB11 Recovered Intact by Pure Luck http://dlvr.it/Rng72j