Houston rapper Travis Scott can't help but remain in the headlines. The rap star lights up social media with his L'OFFICIEL Hommes cover.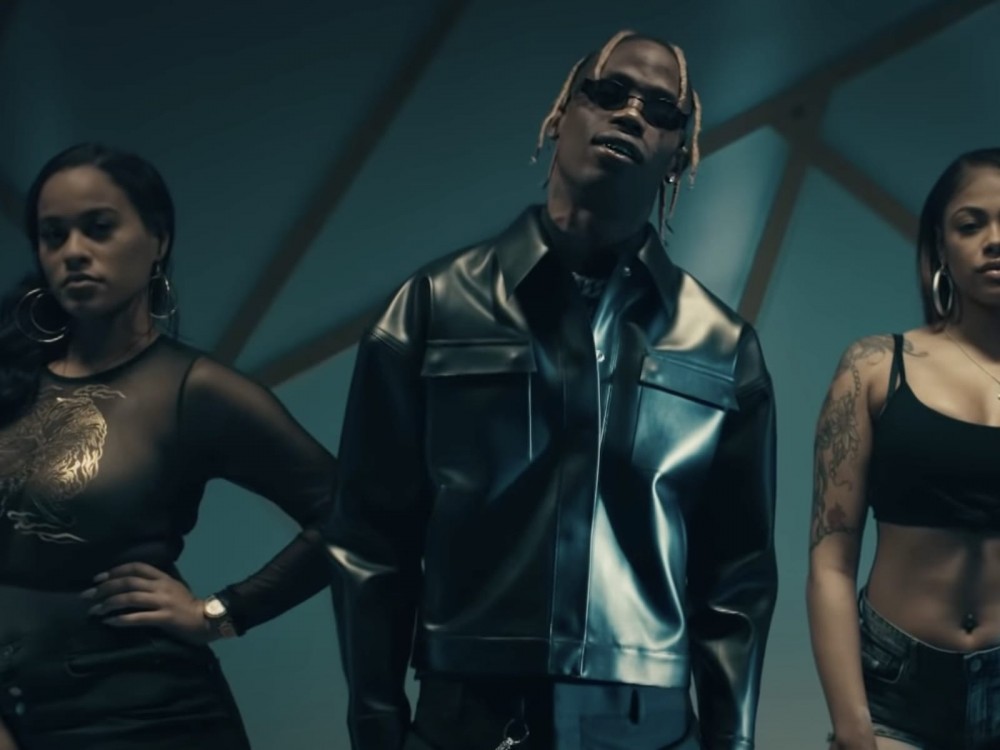 @sohh @sohhdotcom

109 Views
Comments Off on Travis Scott Flexes Drip W/ L'OFFICIEL Hommes Mag Cover
Travis Scott Flexes Drip
Cactus Jack hits up Instagram with the must-see issue. Travis goes the extra mile by unloading a handful of shots from the cover feature.
"Relax"
Within the cover feature, Scott talks about making millions of dollars and now being focused on helping elevate the average American level up and reach their dreams.
("That's the interesting thing about what Elon is doing, right? Perfecting design and innovation and selling it for 20 or 30 thousand—the price of what other people would call a "regular" car. So that's where my mind has kinda been lately. I try to make everything I do more accessible. There are so many things that are so intangible to creative people. It's just out of their reach! You know, I was that kid with the Jeep that you couldn't even get into normally, and I had the dream of just wanting something nice. Then I made some money, spent some money, and am finally getting into a position that I am in now where I want to push the needle to help regular civilians." (L'OFFICIEL HOMMES)
Travis Scott's Spiked Seltzer Out Now
La Flame recently had something new for fans. The rap star who made headlines last year with his Cactus Jack McDonald's fast food meal and Sony Playstation partnership released an adult seltzer beverage called CACTI. An agave spiked seltzer, it's in stores nationwide around the United States now.
"CACTI IS AVAILABLE IN STORES NATIONWIDE NOW – CALL YOUR LOCAL RETAILER TO CONFIRM AVAILABILITY STORE LOCATOR UPDATED DAILY ON DRINKCACTI.COM/FIND LIMITED SUPPLIES AVAILABLE ONLINE NOW DRINKCACTI.COM/BUY"
Travis Scott's Family Gives Back In Houston
The Texas native and his family recently helped out big time in the Lone Star State following the monumental winter storm that's put thousands of people on the streets and struggling to survive. The Cactus Jack Foundation recently hosted a relief drive to help out Houston locals. Scott and his family held the Houston Winter Emergency Relief Drive and blessed up a whole lot of people. They went to Instagram with footage of the event.
Travis Scott and his Cactus Jack Foundation have partnered with the City of Houston and the Houston Health Foundation to launch an emergency food program providing 50,000 hot meals to residents affected by the state's winter freeze, where water shortages and power outages have led to at least 58 deaths. The City of Houston and Cactus Jack Foundation will coordinate with local agencies and organizations, including the Black Service Chamber, the National Association of Christian Churches and restaurant owners to identify vulnerable Houstonians in need of assistance. To qualify for the program, residents must live in one of 30 high-priority ZIP codes identified by the city and fit one of the following criteria: elderly, high-risk and/or homebound adults, people with disabilities, families with children under the age of 18, low-income or unemployed. (Yahoo! News)
La Flame's Cactus Jack Stand Under Investigation
Travis Scott recently had Los Angeles city officials nervous thanks to a Cactus Jack pop up newsstand. The spot caused a "mob-sized" gathering in West Hollywood and reportedly some major concerns from city officials. Scott faced a possible investigation by the L.A. Department of Public Works due to his team not acquiring a permit for the stand.
"Public Works did note to us that even though they do issue citations for permitting violations…it wasn't certain that would be done in this case." (TMZ)