Black entrepreneur Eden Bridgeman is working toward true excellence for a couple of the most respect publications – ever – in Ebony and Jet. The 34-year-old is determined to make sure the magazines' relaunches into the digital era keep the legacies going for decades to come.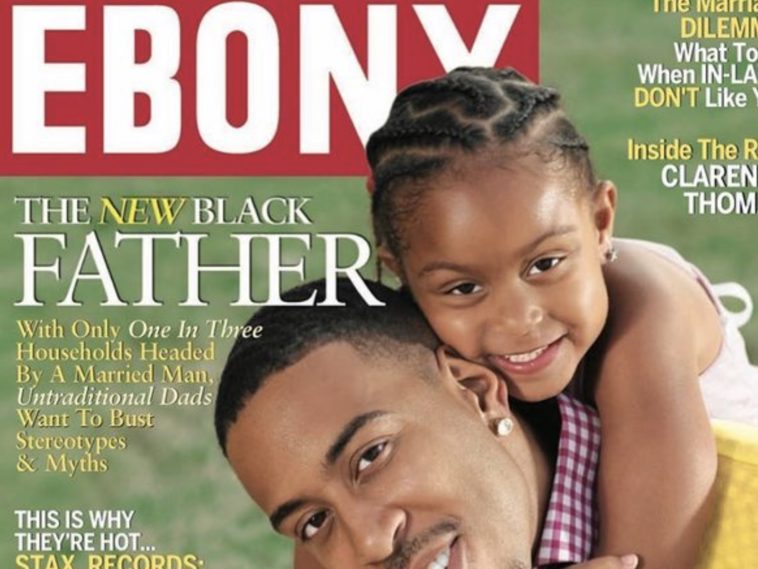 161 Views
Comments Off on Ebony + Jet Heading Into The Digital Game W/ Relaunches
Ebony + Jet Heading Into Digital Game
After Ebony filed for bankruptcy in 2019 with an immediate end to printing physical copies, Bridgeman and her family paid $14 million to acquire both with Eden eventually appointing entertainment executive Michele Ghee as CEO. With a digital-only focus and zero plans to return to print, Bridgeman is focused on keeping the publications providing bold and quality content in the digital space.
According to Business Insider, Ebony has at least a dozen people on staff. Bridgeman's role has been all-encompassing — from calls with advertisers to meetings with potential partners and magazine contributors. "You have to understand every aspect within the business," Bridgeman told BI. "You show up in a way that people feel they can approach you. They feel that they can work with you, not only just for you." Bridgeman's strategy has seen her touting the power of the Black dollar to potential advertisers. "You are going to want to tap into that power," she tells them, according to Business Insider. (Black Enterprise)
Ebony's Historic Run
Prior to filing for bankruptcy, Ebony remained one of the longest running Black America publications – ever. The magazine launched in the 40's and eventually released its sister-publication Jet.
The company began publishing Ebony magazine in November 1945. Ebony focused on the African American community, culture, and achievements. The magazine quickly became successful, at one time gaining more than 1.3 million readers. After the instant success of Ebony, Johnson created another publication, named Jet in 1951. $13. Founded in 1945 with an initial press run of 25,000 copies, John H. Johnson built Ebony Magazine into a media beast, with a circulation of 1.9 million in 1997. (Dater's Ed)
Diddy's Issues W/ Entertainment Biz Over Black Enterprises
A few years ago, music icon Diddy came forward to let loose some serious steam directed at the entertainment industry. Puff Daddy specifically called out the media biz for for not investing enough in Black creators.
"You have these record companies that are making so much money off our culture, our art form, but they're not investing or even believing in us," says Combs of hip-hop's commercial dominance, especially through streaming. "For all the billions of dollars that these black executives have been able to make them, [there's still hesitation] to put them in the top-level positions. They'll go and they'll recruit cats from overseas," he continues. "It makes sense to give [executives of color] a chance and embrace the evolution, instead of it being that we can only make it to president, senior VP. … There's no black CEO of a major record company. That's just as bad as the fact that there are no [black] majority owners in the NFL. That's what really motivates me." (Variety)
Diddy also referenced the massive results which come from Black-owned ideas and rollouts.
"We only get 5% of the venture capital invested in things that are black owned — black-owned businesses, black-owned ideas, black-owned IP," he says. "You can't do anything without that money, without resources. But when we do get the resources, we over-deliver. When Adidas invests in Kanye and it's done properly, you have the right results. When Live Nation invests in artists and puts them in arenas the same way U2 would be, you have the right results. 'Black Panther,' 'Black-ish,' fashion; it's all about access. If you're blocked out of the resources, you can't compete. And that's my whole thing — to be able to come and compete." (Variety)
Ashanti's Support For Black-Owned
In July 2020, R&B singer Ashanti went to Instagram and hinted at her intent to highlight Black-owned businesses in an upcoming music video.
"Tag your favorite Black Owned Business to be featured in my new Video! VERY SIMPLE GO TO www.Missingyou1111.com WRITE A FEW DETAILS ABOUT YOUR PRODUCT ALONG WITH YOUR INFO AND THAT GOES DIRECTLY TO MY COMPANY EMAIL! WE WILL BE GOING THRU ALL EMAILS STARTING AT 10AM TOMORROW!!! #Missingyou11:11 July 15th NYC ❤️" -Ashanti's Instagram