Streaming giant Spotify has some serious explaining to do. New reports claim the iconic digital powerhouse is igniting a reputation for unfairly paying musicians on its platform despite being a billion dollar franchise.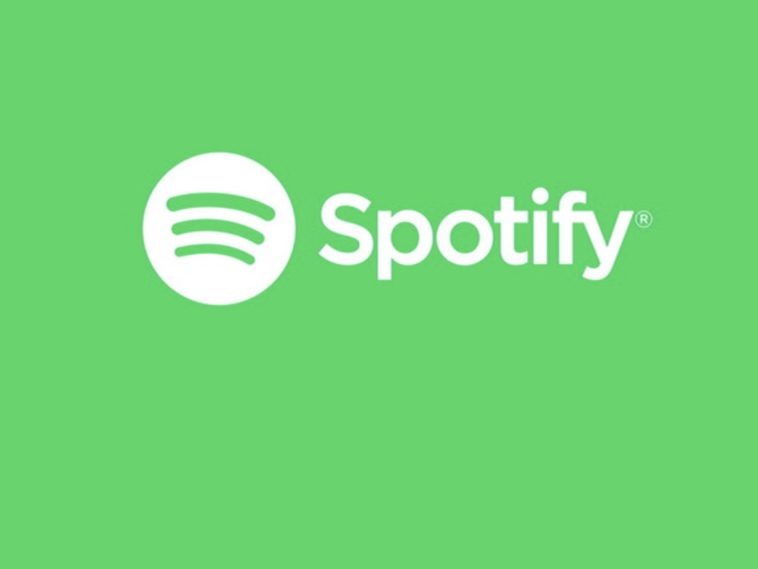 @sohh @sohhdotcom

189 Views
Comments Off on Spotify Only Paid $1 Million+ To 870 of Its 7 Million Artists In 2020
Spotify Only Paid $1 Million Or More
According to reports, the platform has more than 7 million artists available to stream. However, less than a 1,000 banked at least $1 million or more in 2020.
Spotify last week started a website called "Loud and Clear"  to make its royalty payments more transparent to recording artists, including those who complained about paltry amounts. Only 1% of the almost 7 million acts that stream music on the platform made at least $5,000 last year. An even smaller group of 870 artists made more than $1 million from Spotify's yearly payout of more than $5 billion. The payments are concentrated among a handful of artists because only about 43,000 of them were responsible for 90% of the activity on Spotify, as the company revealed in a letter to investors last year. The numbers highlight the winner-take-all dynamic of the music business. (Media Post)
Spotify Tries To Make Things Right
In an effort to simmer down and gain cooler heads, Spotify launched its Loud & Clear web portal to present date on how streams determined payouts. The recent launch came months after a series of protests by the Union of Musicians and Allied Workers.
Announcing the initiative, Spotify founder/CEO Daniel Ek said: "57K artists now represent 90% of monthly streams on Spotify—a number that has quadrupled in just six years. Our goal is to help musicians that aspire to be, or are professional to make a living." Charlie Hellman, the vice president and head of marketplace at Spotify, who has been with the company for a decade, tells Pitchfork the initiative aims to offer artists and songwriters more transparency about the streaming economy. (Pitchfork)
The Union of Musicians and Allied Workers are determined for justice and have artists fairly compensated.
Spotify Isn't Doing Enough
Despite Spotify's effort to make things right, the Union of Musicians and Allied Workers isn't budging. The organization issued a statement expressing its problem with additional revenue services including paid subscriptions and ads likely not factoring into artists' payouts.
Following UMAW's international protests on Monday, Spotify has issued a response attempting to address our demands. We are pleased that Spotify has recognized the legitimacy of UMAW and the artists around the world who took action this week to demand better payment and treatment from the streaming giant. However, Spotify has failed to meet any of our demands. The company consistently deflects blame onto others for systems it has itself built, and from which it has created its nearly $70 billion valuation. We asked for transparency, but this website answers none of our questions about the sources of Spotify's income in addition to subscriptions and ads, payola schemes for playlist and algorithm prioritization, or the terms of their contracts with major labels. We have demanded that Spotify stop fighting to lower songwriters' royalty rates, but this is not addressed. And of course we have demanded at least one penny per stream. They have not provided any further information on their per-stream rate at this time, which is currently calculated at $.0038. UMAW will have a more complete statement in coming days. (Statement)
Nipsey Hussle Was Right All Along
Musicians have often called out streaming giants. Whether it's artists like Tory Lanez and Tekashi 6ix9ine ripping DSPs for blacklisting their content from playlists and easy accessibility, late West Coast rap icon Nipsey Hussle publicly blasted streaming giants. In January 2018, Nipsey put up a since-deleted social media post showing the alleged payouts for a million streams on multiple platforms including Spotify.
ATTENTION EVERYONE:

1 Million Streams on YouTube = $690

1 Million Streams on Spotify = $4,370

1 Million Streams on Apple Music = $7,350

1 Million Streams on @Tidal = $12,500

1 Million Streams on Amazon Music = $4,020

Don't shoot the messenger.
Jus Sign up 4 @tidal 🏁— THA GREAT (@NipseyHussle) January 15, 2018