Rap crooner Tory Lanez isn't planning on slowing down anytime soon. The hip-hop singer has teased fans about gearing up to bless the world with some much-needed new audio flames.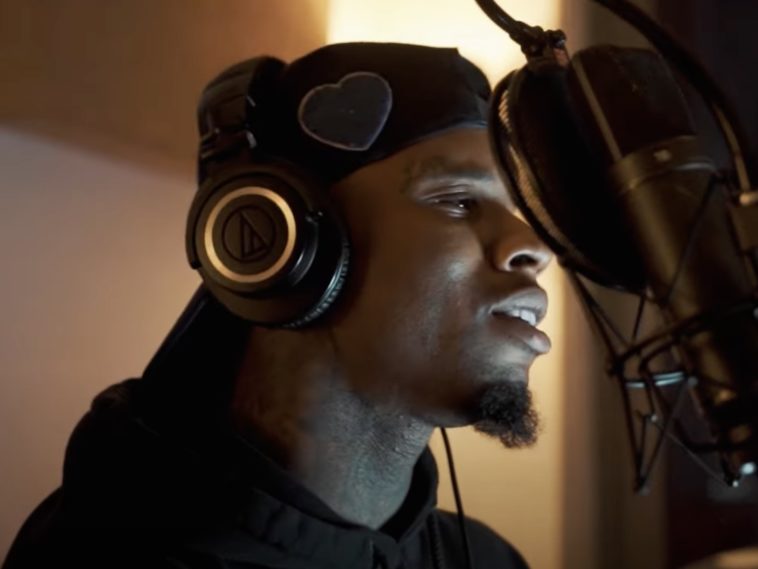 119 Views
Comments Off on Tory Lanez Says It's 'Time For New' Tunes W/ Summer Near
Tory Lanez Says It's Time
TL went to his Twitter page and didn't hold back on gassing fans up. Lanez didn't secure a drop date but did say it's time for his vocals to once again go global.
"It's time for new music from me 😈😍"
Tory Lanez Honors Late Mom
Recently, TL went to his Twitter page to make an unexpected announcement. Lanez revealed his Louella's Way foundation will ultimately become a life-changing movement in his late mom's honor.
"The foundation that I'm setting up for women with small businesses will be named after my late mother , and called "LOUELLA'S WAY" …. this will truly change lives and create tons of business opportunities for strong business minded women . Much love . We're almost there ! ❤️👏🏽"
Earlier in the month, Lanez shared an emotional statement about his late day one on Mother's Day.
"Love you forever Louella Peterson ….. .R.I.P mom and happy Mother's Day ❤️ I know u look down and shine on me every day . And if I could I would give you the BIGGEST hug and gift on this day ❤️❤️ .. we cherish u forever ."
Tory Lanez Hints At His New Business
In early May, Lanez went to his Twitter pages with a teaser of his small business operation. Tory explained the importance of aiming the project toward women.
"I'm going to create a funding system for independent women with small businesses …. My female fans hit my DM with such amazing business plans … now it's time I figure how to get them to the next step !!!"
The Sneak Peek
A few days ago, TL went to his Instagram page with a slideshow of must-see looks. The pics feature himself and models donning black and grey pieces from his fashion line.
"UMBRELLA ESSENTIALS …. FINALLY ….. COMING SOON ! #ForeverUmbrella"