Reality TV stars T.I. and Tiny are facing some heat from the hip-hop community. The celebrity couple have renewed criticism directed towards them after a clip of them accepting an award at church started circulating the net.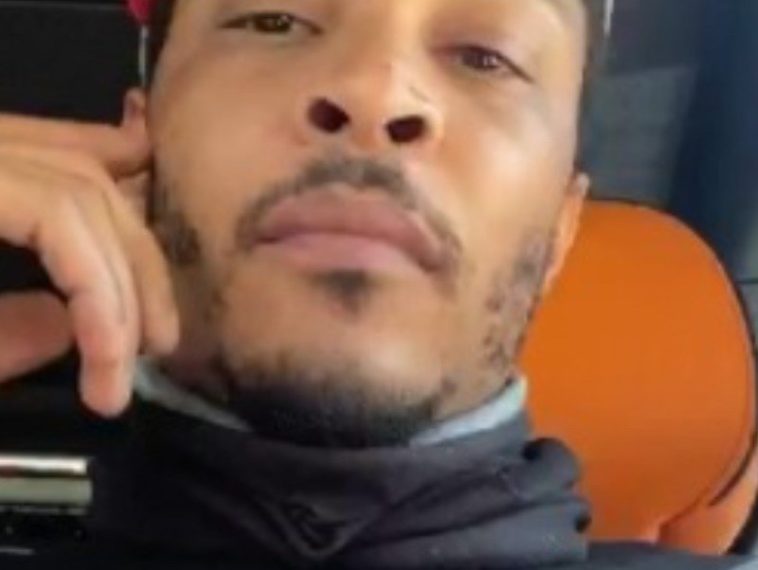 99 Views
Comments Off on T.I. + Tiny Actually Get Honored – Not Accused – For Once
Tiny Gets Recognized By Her Church
In a clip posted by an Instagram fan account of Tiny, both she and her husband T.I. are seen accepting an award by her church, the Women of New Calvary Missionary Baptist Church this past weekend. The award was specifically for Tiny, but in the video, she steps aside and lets T.I. take over her acceptance speech with the explanation she's terrible at public speaking. In his speech, Tip spoke on their legacy as a family and their deep connection to God.
"More than knowing us as human beings, they know our hearts. And they know how much we are first on the frontlines to do for whoever needs to be done for and to sacrifice a part of ourselves to give to others. Because that's how we were raised. We come from good stock, ya dig what I'm saying?"
After the clip was posted, there was a strong response by the hip-hop community online, with many calling T.I. and Tiny out for trying to improve their public image by appearing in church despite their sexual assault allegations.
Ti loves talking about god , god dont have nothing to do with your love of or*ies and eating prositute p*ssy.
Creep b***hes always pander to the Black Church.
T.I. Addresses Endless Sexual Assault Drama
Last week, Tip relied on the music instead of a press release or statement to address the latest batch of drama. T.I.'s new song fully goes at people dragging him and his wife into serious criminal allegations.
""Go put yo face and reputation on it/These kind of claims deserve more than anonymous provocative conversation, don't it? … Willing to face whatever consequences for his vision… while I'm up against some lyin' a** b*tches."
Las Vegas Prosecutors Won't Pursue Case Against T.I. + Tiny
A few weeks ago multiple women accused T.I. and his wife Tiny Harris of various crimes involving drugs, kidnapping, and sexual assault dating back several years. Police in Georgia and California are actively investigating the claims, but in Las Vegas, law enforcement has decided not to file charges.
"The incident was reported to the LVMPD outside of the statute of limitations for the crime, per Nevada Revised Statute 171.085," according to the statement. "This information was confirmed with the Clark County District Attorney's office. Based on this, the case was closed, which is standard procedure for crimes reported outside of the statute." (8NewsNow)
T.I. + Tiny's Troubles W/ LAPD Aren't Over Yet
In mid-May 2021, Tip and Tiny were found to be officially under investigation by Los Angeles police. Attorney Tyrone A. Blackburn, who had been calling out the Harris family in the media, represents nearly a dozen accusers. The LAPD recently confirmed there is an open investigation in their jurisdiction.
The Harrises have vehemently denied any wrongdoing since the accusations first surfaced in late January. However, VH1 halted filming of their reality show T.I. and Tiny: Friends and Family Hustle while the network investigated the women's claims. In a comment, the couple's lawyer Steve Sadow claimed they had not been contacted by the LAPD or police in Las Vegas. (The Daily Beast)