Vixen Tori Brixx is done playing games. The hip-hop model and baby mother of rap heavyweight Rich The Kid has come clean on how she feels about Coi Leray.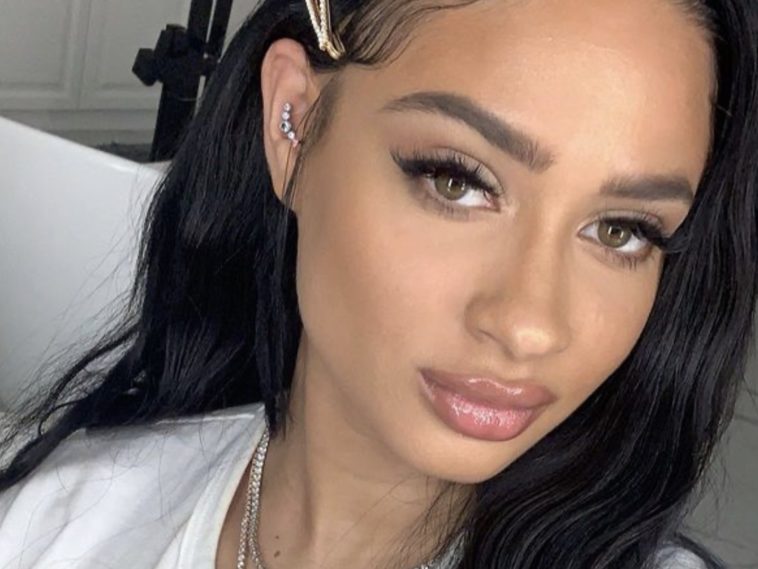 169 Views
Comments Off on Tori Brixx Has The Biggest Crush On Coi Leray
Tori Brixx Has The Biggest Crush
Coi initially had fans geeking out with footage of herself turning up in a whip. She also reminded followers fire tunes are dropping in the coming days.
"DROPPING THIS FRIDAY !!!"
However, more exciting than the teaser became Tori shooting her shot in Leray's comments section.
"Just be my girl already 🤦🏽‍♀️😩😍"
Coi Leray Makes Up W/ Her Father
Earlier this year, Coi tweeted out she was okay with her dad and fellow hip-hop artist Benzino. The rising star gave major love to her family with some song lyrics in another tweet as well.
"I love my dad forever and always. … I do this for my family, they don't understand me, no n*ggas around me , they don't understand me I do this for my crew they don't understand I do this sh*t for you they don't understand"
Coi Leray's Talent Shines Above Her Social Media Fame
Coi Leray is making a name for herself outside of any drama with her famous father. The "Big Purr" hitmaker was recently crowned Billboard's R&B/Hip-Hop Rookie of the Month.
Before her two breakout singles dropped, Coi gained fame on social media through platforms like TikTok and Instagram. Then she made headlines during a public family feud with her rap veteran dad.
"A lot of people have been reaching out to me and saying they want to collab. That's the big difference now — I'm getting known for my music and not for just content or any little Instagram video."
Responding To Body-Shaming Comments
Coi loves herself no matter what. She recently went online to defend those who were body shaming her, making it clear she didn't care at all if anybody had anything negative to say about her loving her body.
"Couple of y'all b*tches hate how comfortable i am in my skin. So weird"
"Couple of y'all be like "I love myself" b*tch no you don't"
"If you insecure just say that"