West Coast rapper Tyga and Amber Rose know how to make their kids freak out. The hip-hop pals have shared some hilarious footage of their sons going nuts over a surprise trip.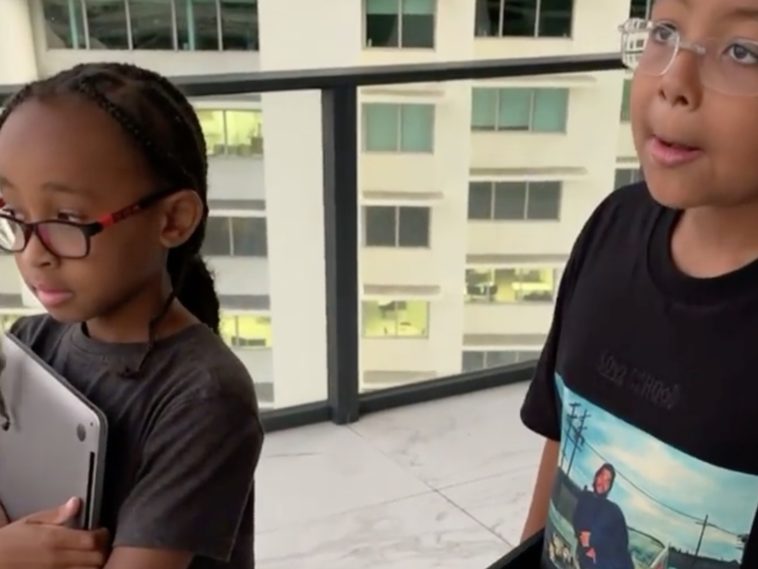 149 Views
Comments Off on Tyga + Amber Rose's Sons Freak Out Over Surprise Trip
Tyga + Amber Rose's Sons Freak Out
Muva Rose went to her Instagram page to share the must-see clip. The video shows Tyga announcing
"Disney World and Universal Studios??!!! 🤯😉😂🥰 #sebastiantaylorthomaz #kingcairo #blackboyjoy"
Amber Rose's Son Low-Key Flames Nicolas Cage
It's a safe bet Nicolas Cage doesn't have the best fan in Amber Rose and Wiz Khalifa's son. Muva Rose recently hit up Instagram with some pretty hilarious footage of her oldest son Sebastian low-key flaming the Hollywood superstar.
Amber Rose Links Up W/ Cam'ron
In April 2021, Amber shared an epic moment hanging out alongside Dipset's Cam'ron. The duo linked up in California at a Diplomat event.
"Thank you @mr_camron for the @pinkhorsepower me and @ae4president finna get it crackin tonight 🥰💦👅"
Dipset + Posta Boys
The same week, Amber's ride or die boyfriend and longtime Tyga friend Alexander Edwards teased the world about having a huge Dipset collaboration on deck with his Posta Boys clothing brand.
"The Diplomats Empire 🦅 launch event on Friday, April 16th at 2PM at @domtheland (700 N Fairfax Ave, Los Angeles, CA 90046) Diplomats 🦅 & Postaboy$ 💎members will be there for the brand new @diplomatsempire x @postaboys collaboration release. The collection will be available in store at @domtheland & online @NTWRK (dropping at 4PM PST – same day). Whole diplomats family will be on NTWRK online live interview at DOMTHELAND, don't miss it. DIPSET! 🦅@mr_camron @thejuelzsantana @jimjonescapo @freekey730 POSTABOY$ 💎 @ae4president @tyga @amberrose @teegrizzley @kreamcash @dok2gonzo"