Toronto rapper Tory Lanez is working overtime and he's almost ready to put out the results. The hip-hop star has announced his highly-anticipated joint album with R&B icon Chris Brown is nearly ready for their fans to enjoy.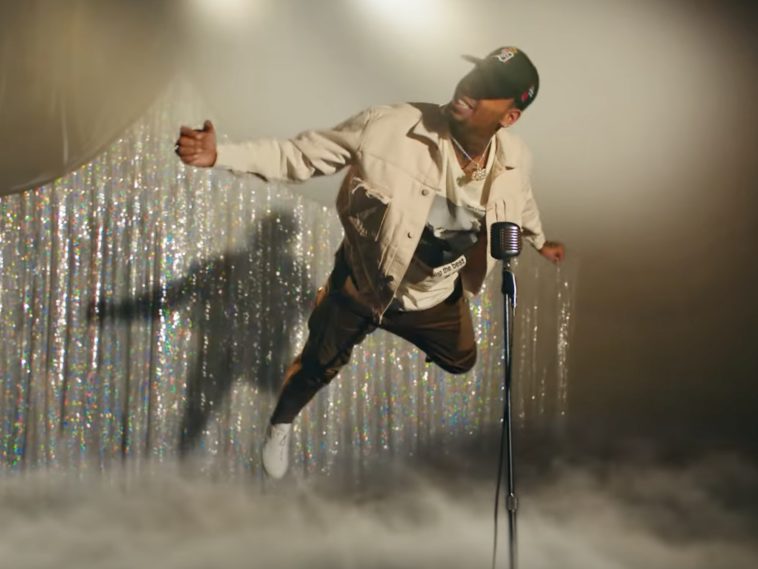 149 Views
Comments Off on Tory Lanez + Chris Brown's Album Capsule Coming
Tory Lanez + Chris Brown Capsule Coming Soon
Lanez revealed in an interview he and Brown plan to drop a capsule collection in the near future. The project was initially announced back in 2018, when Tory teased he and Chris had 9-10 tracks ready for release.
The duo's long-awaited joint effort may finally come to fruition, according to Tory. Speaking with DJ Carsima in an interview following his Playboy virtual performance on Saturday, the One Umbrella singer announced plans to release an entire capsule collection with Breezy. "Me and Chris, we gon' come out with another project too," he said. "We gon' drop a little capsule together. Me and Chris gon' do a capsule too." (Rap Up)
Tory Lanez Skyrockets Back
A few hours ago, Lanez hit up Instagram to geek out over an impressive accomplishment. TL shared a snapshot showing his Playboy studio effort returned to the top.
"YOOOO WE BACK #1 ALBUM …… THE PLAYBOY CAPSULE CAME OUT 2 MONTHS AGO"
Hours prior, Lanez credited his team for making the Saturday night livestream concert an unforgettable event.
"WATCH THE WHOLE "PLAYBOY CAPSULE " LIVE !!! RIGHT NOW ON YOUTUBE @youtube THANK U !!! 😇😇😇😇😇😇 #DeceivingEve …. SPECIAL THANKS TO MY GUITAR AND PIANO @toddpritch @coopchardonnay my live show would be shit with out u"
Here's Tory Lanez's Full Playboy Live Concert
This past weekend, TL's must-see Saturday performance came packed with his hard-hitting anthems. He surrounded himself with a couple of bandmates and performed in a bedroom setting.
Hours prior, Lanez hit up Instagram to tease Saturday's concert. TL shared some past concert footage and vowed viewers would get his raw, uncensored and untampered vocals when he touched down for a Playboy album capsule performance at 9 PM ET.
"Every vocal break , crack screech .. every missed and made note .. every raw vocal in my body …. I will give y'all tomorrow … LIVE !!! this is how I sound raw , real and direct … fuck all the studio effects , f*ck the bullsh*t just real and raw vocals and emotion ….. TOMORROW !! "Playboy Capsule Live" ☔️🙏🏾🍾🔥 eat your heart out 😈😏 … THANK U TO ALL MY PARTNERS HELPING BRING THIS TO LIFE @youtube @twitch @playstation @instagram @tiktok @theshaderoom … WOULDNT BE POSSIBLE WITHOUT YALL 😈☔️🔥🍾🍾🍾"
TL Wants Rap Friends To Hire Him
In April 2021, Lanez suggested that he didn't approve of the editing choices made by the directors working for his friends through a Twitter post. TL complained that the final cut for their music videos doesn't always hit right and might need saucing up.
"I really wish some of my rap friends would just let me edit they videos!!! Got da**it … sometimes the directors choice editor don't be coming with the sauce."