Massachusetts rapper BIA is gaining a whole new audience of sports fans. The former reality TV star remixed her song "Skate" for the National Hockey League (NHL) and its 2021 Stanley Cup playoff marketing campaign.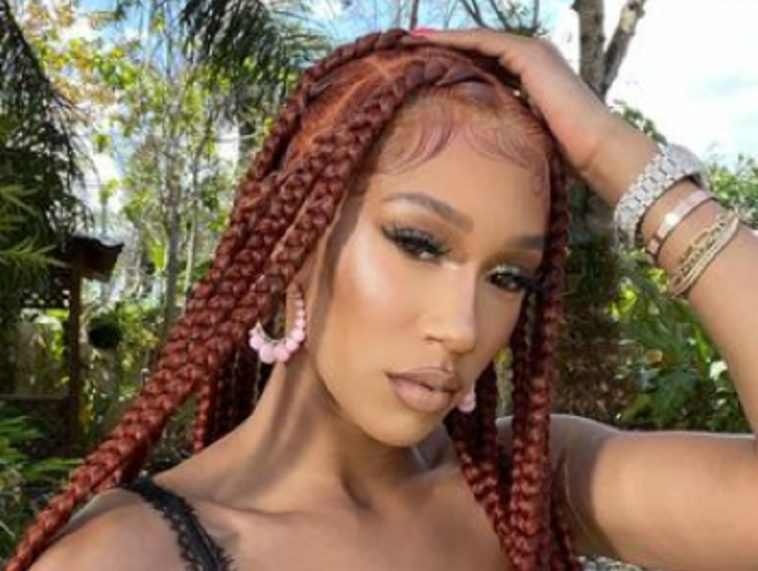 189 Views
Comments Off on BIA's 'Skate' Becomes NHL Playoff Anthem
BIA Breaks Through With NHL Playoff Song
Former "Sisterhood of Hip Hop" cast member BIA has built a following thanks in part to collaborations with Lil Durk, Rich The Kid and J Balvin. Last year, she dropped the single "Skate," which caught the attention of the NHL and has become one of the league's 2021 playoff anthems. BIA produced a more hockey- and family-friendly remix that is getting plenty of exposure as the Stanley Cup playoffs get underway.
"When I went to the studio and heard the beat, the first thing I saw [in my mind] was me, on the rink, skating on the ice," said BIA, aka Medford, Massachusetts, native Bianca Landrau. "A trophy for a lot of us is jewelry or something like that. And the Stanley Cup is the ultimate goal. So I tied the two together and made a fire song."
The Original 'Skate' Was On BIA's Latest EP
BIA has yet to drop her debut studio album. In late 2020, she released her second EP, For Certain, which featured the original version of "Skate." The EP also has cameos by Lil Jon, Lil Durk and 42 Dugg.
In its original form, "Skate" wasn't a tailor-made sports song. Its video features women in neon ski masks brandishing firearms, "Spring Breakers" style, while BIA raps in a fur coat. The lyrics matched that aesthetic. So the NHL asked BIA and Epic Records to recraft some of the song to add playoffs-specific references.
NBA Star Kawhi Leonard's Rap Project W/ NBA YoungBoy + Rod Wave
LA Clippers star Kawhi Leonard is notorious for being perhaps the least-entertaining personality in the NBA. But the poker-faced champion is now getting into the entertainment business with a hip-hop project aimed at offering an assist to Kobe Bryant's family.
"It just merges basketball and music together. It's always been something on my mind that I wanted to do, so it's just something that can uplift our community." (Kawhi Leonard)
Vanessa Bryant Launches Clothing Line To Honor Kobe + Gianna
Kobe's widow, Vanessa Bryant, is following through on her promise to honor him and their daughter Gianna. The celebrity mother announced the launch of a new apparel line, named Mambacita, dedicated to Gigi Bryant.
While details are still unconfirmed about the future of Kobe Bryant's brand post-Nike partnership, Vanessa Bryant has taken to social media to announce the launch of a new apparel line, Mambacita, in honor of her daughter, Gianna (Gigi) Bryant. (HYPEBEAST)