Many of our hip-hop icons passed away in 2021. Before the year closes our, SOHH salutes their impact on the culture and the world.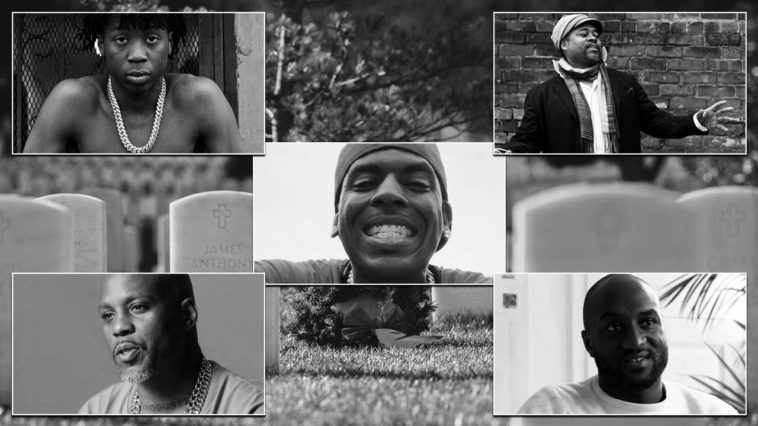 129 Views
Comments Off on Those We Lost In 2021: Hip-Hop
Prince Markie Dee of The Fat Boys
Prince Markie Dee, was 1/3 of the legendary 80's group The Fat Boys. Dee went on to become a songwriter, producer, actor, and radio personality. Markie died one day before his 53rd birthday from congestive heart failure.
[LITTLE KNOWN FACT: Prince Markie Dee produced Real Love for Mary J. Blige.]
February 19, 1968 – February 18, 2021
DMX
DMX began rapping in the early 1990s and released his debut album It's Dark and Hell Is Hot in 1998, to both critical acclaim and commercial success, selling 251,000 copies within its first week of release. DMX died from a cocaine induced heart attack.
December 18, 1970 – April 9, 2021
Black Rob
Black Rob, was signed to Bad Boy Records. He was best known for his 2000 single "Whoa!", which peaked at number 43 on the Billboard Hot 100.
June 8, 1968 – April 17, 2021
Shock G / Humpty Hump
Shock G aka Humpty Hump, was best known as the lead vocalist of the hip hop group Digital Underground.
August 25, 1963 – April 22, 2021
Chi Modu
Photographer Chi Modu redefinied Hip-Hop photography. His images of the Notorious B.I.G., Tupac Shakur, Dr. Dre and many more helped shape rap music's visual identity.
July 7, 1966 – May 19 2021
Lil Loaded
Lil Loaded, repped Dallas, Texas. He rose to fame in mid-2019 after his song "6locc 6a6y" went viral. Loaded committed suicide, shooting himself in the head with a gunshot.
August 1, 2000 – May 31, 2021
Biz Markie
Biz Markie, was an American rapper, DJ, and record producer. Markie was best known for his 1989 single "Just a Friend", which became a top 40 hit in several countries. In 2008, "Just a Friend" made No. 10.
April 8, 1964 – July 16, 2021
Michael K. Williams
Michael Kenneth Williams, most known as Omar Little on the HBO drama series The Wire from 2002 to 2008 and Albert "Chalky" White on the HBO series Boardwalk Empire from 2010 to 2014. Williams died of a combination of fentanyl, p-fluorofentanyl, heroin and cocaine, and ruled the death by overdose.
November 22, 1966 – September 6, 2021
[Little Known Fact: Williams choreographed and performed the moves for Crystal Waters' 100% Pure Love.]
Young Dolph
Major rapper on the Memphis scene, Young Dolph released his debut studio album King of Memphis in 2016. He was murdered in his hometown of Memphis outside of Makeda's Butter Cookies buying cookies.
July 27, 1985 – November 17, 2021
Virgil Abloh
Virgil Abloh was an iconic black designer who was also the creative and artistic director at Louis Vuitton over their menswear collection. Virgil recently died of cancer and was buried in Chicago.
September 30, 1980 – November 28, 2021
Greg Tate
Greg Tate was an writer covering Hip-Hop culture for publications such as The Village Voice and Rolling Stone.
October 14, 1957 – December 7, 2021