New information regarding the shooting case between Tory Lanez and Megan Thee Stallion has emerged. A detective has testified that Tory Lanez told Megan to dance before shooting her.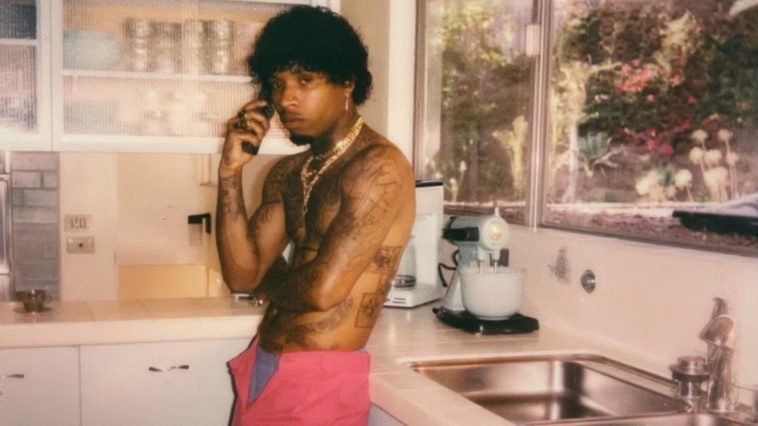 169 Views
Comments Off on Officer: Tory Lanez Told Megan Thee Stallion "Dance Bitch" Before Allegedly Shooting Her
New Testimony Comes Out In Megan's 2020 Case
The altercation that happened in 2020 in Hollywood Hills where Tory Lanez allegedly shot Megan Thee Stallion in her feet is finally unfolding in court.
An LAPD officer has testified in court that Tory Lanez shouted "Dance bitch, dance!" while firing gunshots at the ground near Megan Thee Stallion's feet.
He also testified that Megan said that Tory apologized to her for shooting her and offered her money to keep quiet.
Tory Lanez was in the courtroom while the detective was giving his testimony. His lawyer questioned the detective about whether he inquired if Megan was drinking that night and if he knew that Megan invited Tory to Kylie Jenner's party that night.
The rapper-crooner was also accused of using a semi-automatic weapon during the dispute that happened after the two left a party.
Torey continues to deny the allegations.
The judge decided to move forward with a trial, which is now set to begin on January 13.
DaBaby Chooses Tory Lanez Over Megan Thee Stallion
North Carolina rapper DaBaby's Rolling Loud performance made headlines for a myriad of reasons, one of them being his surprise guest Tory Lanez and people having mixed reactions.
DaBaby has been a long-time collaborator and friend to Megan but that all fell apart when DaBaby put out a song and video with Tory Lanez, who allegedly shot Thee Stallion in the foot back in July 2020.
Meg Opens Up On Alleged Tory Lanez Shooting
Texas rap star Megan Thee Stallion went online to speak on the shooting that left multiple bullets in her foot. Megan took it to Instagram Live to speak on getting shot. She says she felt betrayed and revealed the emotions she was going through.