The Internet never wastes an opportunity to weigh-in on the biggest trending topics. Social media has jumped at the opportunity to add its two cents on the explosive and unexpected divorce between billionaire couple Bill and Melinda Gates.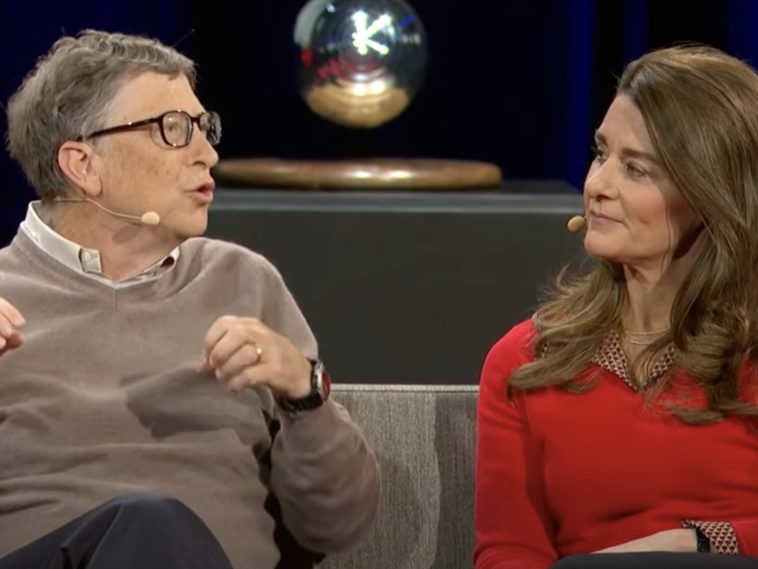 109 Views
Comments Off on The Bill Gates Divorce Memes Will Make You Cry Laughing
The Bill Gates Divorce Memes Are Savage
The Internet didn't show any mercy on either Bill or Melinda. However, the vast majority of jokes appeared to center on the Microsoft icon and how much he'll likely lose in divorce court.
"Melinda bout to get that bag 😏 Who slidin in her dm? 😈"
Bill Gates Getting Divorced
Yesterday, Bill and Melinda went to their social media pages to practically break the Internet with the shocking relationship news. The Gates issued a joint statement on why they would go their separate ways.
"After a great deal of thought and a lot of work on our relationship, we have made the decision to end our marriage. Over the last 27 years, we have raised three incredible children and built a foundation that works all over the world to enable all people to lead healthy, productive lives. We continue to share a belief in that mission and will continue our work together at the foundation, but we no longer believe we can grow together as a couple in the next phase of our lives. We ask for space and privacy for our family as we begin to navigate this new life."
In addition to being married for almost three full decades, the Gates' relationship dates back to the 80's.
Melinda joined Microsoft as a product manager in 1987, and the two sat together at a business dinner that year in New York. They began dating, but as Bill told a Netflix documentary: "We cared a lot for each other and there were only two possibilities: either, we were going to break up or we were going to get married." Melinda said she found Bill – methodical it seems even in matters of the heart – writing a list on a whiteboard with the "pros and the cons of getting married". (BBC)
New Lawyers For Dre In Divorce Case
Fellow mogul and estimated billionaire Dr. Dre is currently going through an explosive divorce from his wife Nicole Young. At the same time Dr. Dre is dropping stacks on Nicole's lawyers, he has to pay his own. The Aftermath Entertainment boss recently had to hire new legal counsel after the judge decided Dre's previous team — including celebrity divorce lawyer Laura Wasser — had a conflict of interest. One of them had been Dre and Nicole's family attorney for years.
Young's lawyer, Samantha Spector, had been trying to disqualify King and Wasser from the case, since Young claimed King had acted as she and Dre's family lawyer since the couple was engaged. The move is a major victory for Nicole and Spector — another of Tinsletown's biggest legal names, who often faces off against Wasser. (Page Six)
They Want To Be Single
The estranged couple requested for a judge to sign off on them legally ending their marriage once and for all. The act of a judge signing off is significant because it will free Dre and Young to re-marry even if their divorce case isn't over.
They have yet to come to an agreement on how to split up Dre's $800 million fortune, but once the judge signs they will be legally "single" and free to re-marry while they hash out the financial issues. (Page Six)