Rap mogul T.I. and his celebrity wife Tiny's son King Harris is making a name for himself on the streets. King was caught on camera in what appeared to be a street altercation which almost turned deadly in Atlanta.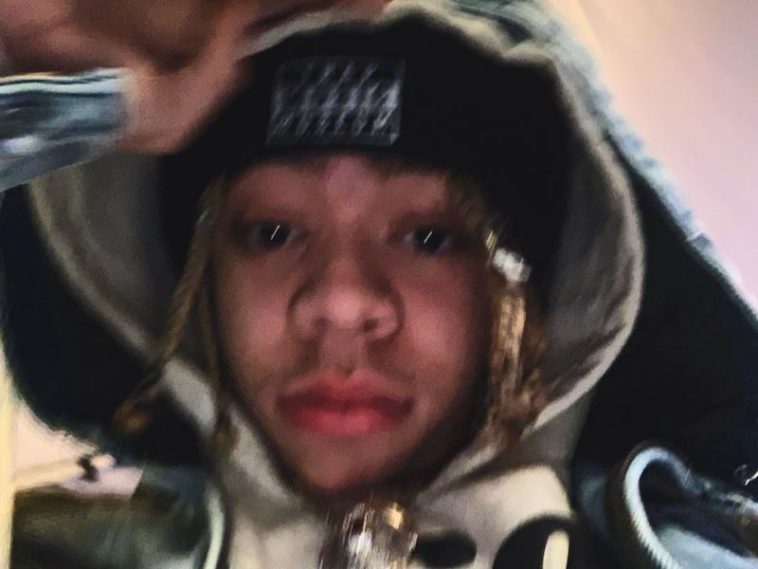 189 Views
Comments Off on T.I. + Tiny's Son Near Street Fight Sparks Gun Speculation
King Harris Almost Gets Into Street Fight
King Harris was seen through a clip posted on social media confronting several people in a parking lot. After trading words with members of a group who approached him, Harris walked over to his car and brought out a small bag onlookers suspected to store a gun. The group allegedly picked a fight with KH over the multiple sexual abuse allegations toward his parents.
T.I. Addresses Endless Sexual Assault Drama
Last week, Tip relied on the music instead of a press release or statement to address the latest batch of drama related to sexual abuse. T.I.'s "This Is What It's Come To" song fully goes at people dragging him and his wife into serious criminal allegations.
""Go put yo face and reputation on it/These kind of claims deserve more than anonymous provocative conversation, don't it? … Willing to face whatever consequences for his vision… while I'm up against some lyin' a** b*tches."
Las Vegas Prosecutors Won't Pursue Case Against T.I. + Tiny
Earlier this month, multiple women accused T.I. and his wife Tiny Harris of various crimes involving drugs, kidnapping and sexual assault dating back several years. Police in Georgia and California are actively investigating the claims, but in Las Vegas, law enforcement has decided not to file charges.
"The incident was reported to the LVMPD outside of the statute of limitations for the crime, per Nevada Revised Statute 171.085," according to the statement. "This information was confirmed with the Clark County District Attorney's office. Based on this, the case was closed, which is standard procedure for crimes reported outside of the statute." (8NewsNow)
T.I. + Tiny's Troubles W/ LAPD Aren't Over Yet
Recently, news broke Tip and Tiny were officially under investigation by Los Angeles police. Attorney Tyrone A. Blackburn, who has been calling out the Harris family in the media, was also presented as the legal representation for nearly a dozen of their accusers. The LAPD also confirmed there is an open investigation in their jurisdiction.
The Harrises have vehemently denied any wrongdoing since the accusations first surfaced in late January. However, VH1 halted filming of their reality show T.I. and Tiny: Friends and Family Hustle while the network investigated the women's claims. In a comment, the couple's lawyer Steve Sadow claimed they had not been contacted by the LAPD or police in Las Vegas. (The Daily Beast)