Grammy-winning rapper T.I. is ready to support the late DMX when his posthumous Exodus album drops. The King of the South has stepped up to plug the upcoming must-hear project.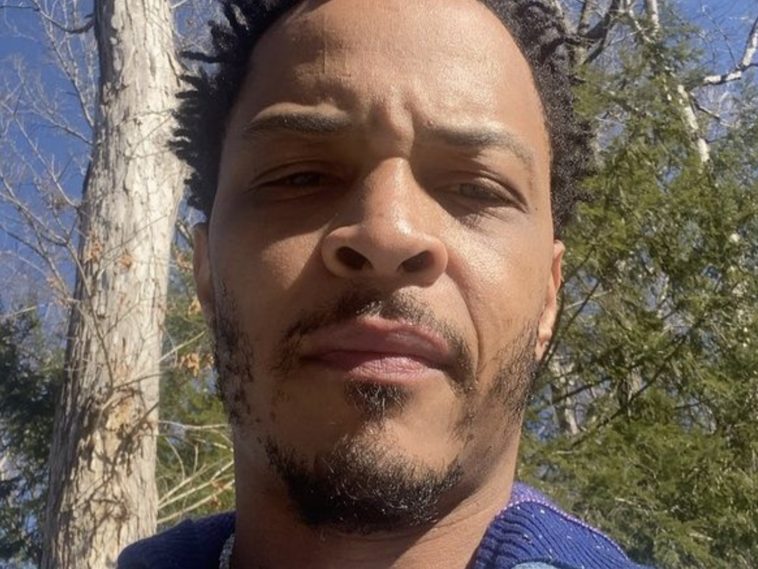 119 Views
Comments Off on T.I. Can't Wait To Hear DMX's 'Exodus' Album
T.I. Can't Wait To Hear X's LP
Tip went to his Instagram page to share the LP's tracklisting. The Georgia native also saluted iconic Ruff Ryders producer Swizz Beatz for his involvement on the album.
"Can't wait to hear this sh*t‼️❌👑💯🐶 @dmx @therealswizzz"
JAY-Z + Nas will reunite on X's last album
With anticipation building for the project's May 28 release, both song titles and huge collaborations have surfaced. Despite anticipation for a Pop Smoke collaboration, the late rappers' duet reportedly won't make the final cut.
A source tells Variety that guests on the album include Jay-Z, Nas, Bono of U2 (on a song called "Skyscrapers"), Usher (on the closing track "Letter to My Son"), Buffalo rap combo Griselda (on "Shady Blues") and Alicia Keys. Lil Wayne, the Lox and Snoop Dogg are also rumored to be involved but unconfirmed. Sources also say that Pop Smoke collaboration was planned for the album but dropped at the last minute; a song called "X Moves" released online last month — a collaboration with the bizarre combination of musicians P-Funk bassist Bootsy Collins, Yes guitarist Steve Howe and Deep Purple drummer Ian Paice — also will not appear on the album. (Variety)
The project comes with 13 songs and also includes skits.
"EXODUS 1:7 OFFICIAL TRACKLIST (5/28) THE LEGACY CONTINUES"
Swizz Beatz Announces Exodus Album
Ruff Ryders and producer Swizz Beatz initially broke the news of X's new album. The powerhouses announced plans for the project to arrive ahead of Memorial Day.
As fans around the world continue to celebrate the life of hip-hop icon DMX, his career-long producer and friend Swizz Beatz announces today that the legendary rapper's posthumous studio album of all new original material, EXODUS, has been set for release on May 28th via Def Jam Recordings. Swizz Beatz – executive producer and producer of EXODUS – issued the following statement: "My brother X was one of the most pure and rare souls I've ever met. He lived his life dedicated to his family and music. Most of all, he was generous with his giving and loved his fans beyond measure. This album, X couldn't wait for his fans all around the world to hear and show just how much he valued each and every single person that has supported him unconditionally."
Details immediately emerged on the project's artwork and how long it's been since X put out a studio effort through his former label.
Themes of redemption weave throughout EXODUS, the first Def Jam album by DMX in 18 years, since 2003's Grand Champ. The new album shares its name with DMX's son Exodus Simmons. The album artwork is by original photographer Jonathan Mannion, who captured some of the most iconic images of DMX throughout his career.
Kanye West Raises $1 Million For DMX's Family
In April 2021, reports surfaced about rap star Kanye West's Yeezy apparel brand partnering with fashion house Balenciaga to produce tribute shirts for DMX, which went on sale the day of DMX's public memorial service in Brooklyn.
The shirts retailed for $200 and reportedly sold out in 24 hours. They raked in 1 million dollars in profit for the family of the American Music Award winner, who died on April 9 at 50 years old.