New York rap veteran Fat Joe is stirring things up for hip-hop fans. The hip-hop star received some backlash after a controversial comment he made recently, calling the We The Best CEO DJ Khaled the Quincy Jones of hip-hop.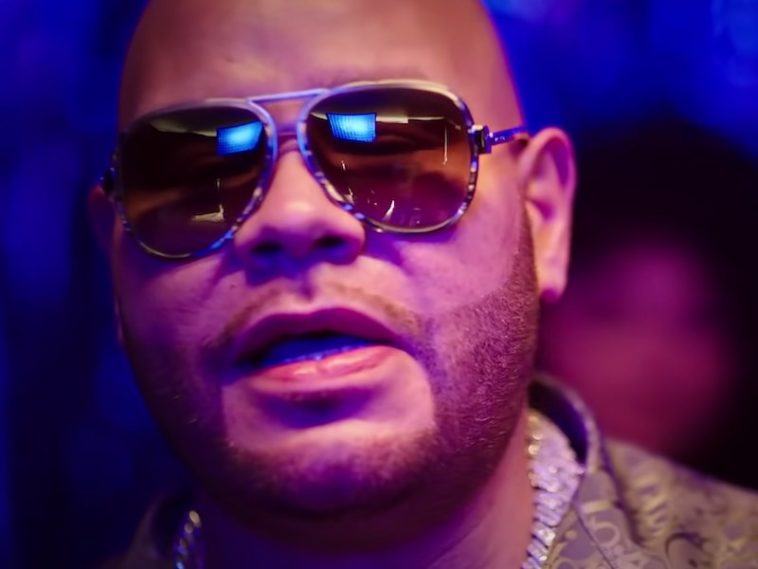 179 Views
Comments Off on Fat Joe Causes Riot For Calling DJ Khaled Rap's Quincy Jones
Fat Joe Compares DJ Khaled to Quincy Jones
During an episode of N.O.R.E.'s podcast "Drink Champs," Fat Joe made the comparison between Khaled's achievements to Quincy, which immediately sparked criticism online. Joe publicly disagreed with rumors suggesting Khaled merely used big-name talents on his albums to succeed, pointing out that other producers attempt to do the same and fail.
"People take away the greatness from Khaled and they think, 'Well, he just gets a bunch of big-name rappers and puts them on the same song.' There's a million producers and deejays that try that – and it's been a long time since we heard Nas and JAY-Z in what, to me, sounds like a smash hit. Like a smash, hit – it can play on the radio, it's streaming – Khaled really is the Quincy Jones of hip-hop right now."
Joe faced the backlash head on by posting on social media. He clarified that he meant no disrespect to Quincy, but was merely referencing the work ethic that Khaled unarguably has with the number of hits he's produced over time.
"All these back seat drivers Monday morning quarterbacks always got an opinion but can't do it themselves shit crazy to me the term Quincy jones of this time was used in reference to the work khaled has put in years and years of hit obviously there's only one Quincy but f*ck it tune in tonight EXPLOSIVE lol."
Fat Joe Reveals How Beef W/ 50 Cent Ended
Earlier this month, during an appearance on Talib Kweli's podcast, Fat Joe sparked more drama online by revealing his infamous feud with 50 Cent didn't end until the death of music executive Chris Lighty. When Lighty passed away in 2012, Joey Crack and Fifty buried the hatchet out of respect for their mutual friend.
"I never thought in my life I would squash the beef with 50 Cent. If we would have bumped heads somewhere, it would have went down physically, 100 percent."
"I think we have an obligation, a responsibility to show these young brothers that beefing over words can be squashed. You can become friends. It doesn't have to result in us killing each other. The rap beef doesn't have to turn violent in the streets. I hope everybody sees that and says, 'The sh*t they were saying to each other, and now they're friends? It can happen."
Meet The Parents: Fat Joe Shares Rare Look At His Mom + Dad
In early May 2021, Fat Joe switched it up by showcasing his dedication to putting family first. The hip-hop veteran took a moment away from music-making this week to share a glance at his true day ones. Joey Crack hit up Instagram with the must-see shot.
"Sooooooo blessed to still have moms and pops ❤️❤️❤️❤️❤️❤️"
Fat Joe Posts Up At Big Pun Plaza
In April 2021, Joey Crack took a break from starting controversy and shared a must-like pic. The shot featured him standing solo below Big Pun Plaza in honor of his late Terror Squad protégé Big Pun.
"So proud of my brother ,God bless Big Pun BX TS4LIFE 🙏🏽❤️"