R&B singer Summer Walker knows she has a true ride or die in London On Da Track. The popular crooner has dished on just how special he is following a surprise birthday celebration.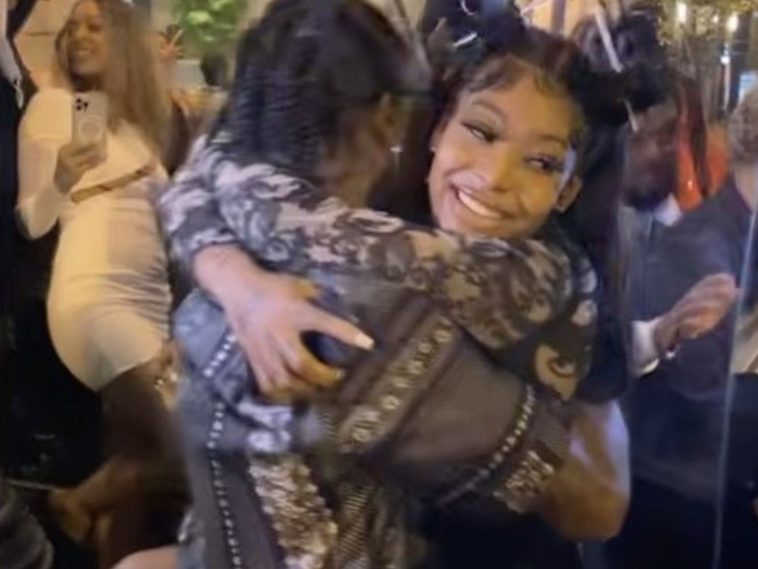 @sohh @sohhdotcom

149 Views
Comments Off on Summer Walker Can't Hold Back Tears W/ B-Day Surprise
Summer Walker Can't Hold Back
SW went to her Instagram page to let loose her true feelings. In addition to gushing over London's surprise celebration on her born day, Summer also shared footage of her getting gifted a decked-out Tesla car.
"This was literally the best birthday I've ever had. I don't even celebrate my birthday lol this man had to drag me out the house. Told me we were going to a simple dinner but I end up getting surprised by all my closest friends and fam🥺 everything was so beautiful & thoughtful from the decor, the flower cake, all the vegan food, the gifts, the trap music, the celeb birthday vids lol everything was just so perfect😭 thank you so much @londonondatrack I'll never forget this birthday."
Music veteran Erykah Badu snuck into the comments section to show Walker love.
"We love you Puddin"
Summer Walker's Pushing For Positivity
In late March 2021, SW went to her Instagram page to share an uplifting message. Walker posted a pic featuring a tweet encouraging people with good hearts to start winning.
"it's time for people with good hearts to finally win."
Summer Walker's Mental Health Push
In late January 2021, Walker hit up Instagram and kept things 100 about staying healthy. Summer shared a deep statement about the value of having strong mental health.
"Your mental health is more important than your career, money, other people's opinions, that even you said you would attend, your partners mood and your families wishes, combined. If taking care of yourself means letting someone down, then let someone down."
Some Serious Life Advice
A few months ago, SW didn't hold her thoughts back on social media. In addition to speaking on professional help, Walker also encouraged followers to stop allowing the media to set the standard for beauty.
"bags & chains are nice but seriously if your willing to drop that type of money you should really consider investing in a spiritual life coach & a therapist. Mann that shit is really liberating. It's essential for healing that child hood trauma that WE ALL have (shadow work) & plays a major part in transitioning into a well rounded multifaceted evolved & mature adult. you'll stop hurting yourself & others only opening soo many doors mentally spiritually physically & financially. & honestly lol to come healed is extremely attractive. I hope this encourages someone to start their spiritual/mental health journey. 🖤"