Atlanta rapper Soulja Boy and Fat Joe know beauty when they see it. The hip-hop pair have come forward to put big respect on the beautiful and talented Ashanti following a batch of stunning swimsuit pics going viral.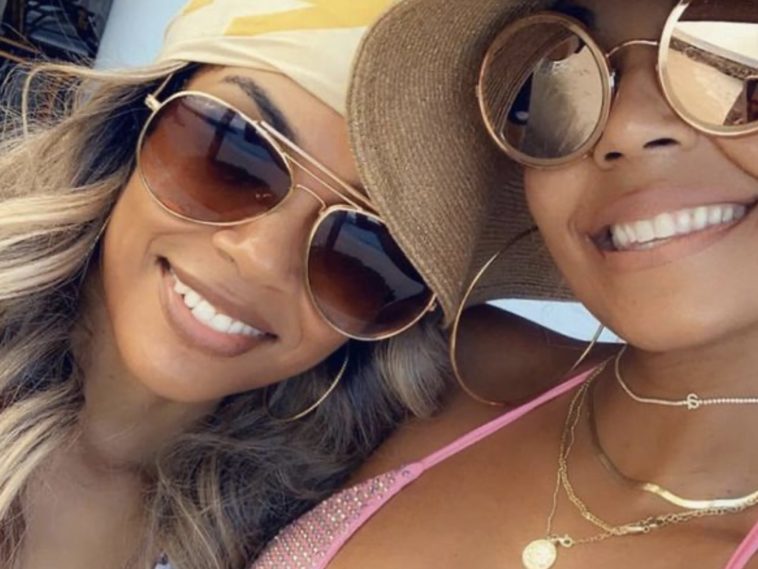 129 Views
Comments Off on Soulja Boy + Fat Joe Go Nuts Over Ashanti's Swimsuit
Soulja Boy + Fat Joe Go Nuts For Ashanti
Ashanti stirred things up initially by dropping a slew of new Instagram pics to the masses. The shots feature her showing off body-ody-ody while posing in front of a detailed tropical painting in Miami, Florida.
"Jungle vibes 🌴"
Along with thousands of likes, the posts ignited a flurry of positive co-signs from Joey Crack to Soulja Boy Tell Em.
"Oh word lol" -Fat Joe
"🔥🔥🔥😍" -Soulja Boy
"Come thru 🔥❤️" -Big Freedia
"Kill em din" -Jamie Foxx
Who Is The Man Pictured With Ashanti?
Fans and followers recently wondered if an unidentified man pictured with Ashanti on her Cancun trip was a love interest. The Grammy-winning performer answered their questions when she revealed the man was a restaurant employee.
"Lmaoooo NO! He's one of the managers at the restaurant!!! He is NOT my man and we are NOT DATING."
Ashanti's Mom Has Ludacris In Disbelief
Grammy-winning rapper Ludacris knows age isn't anything but a number, however, crooner Ashanti's mom appeared to be drinking from the fountain of youth. The Disturbing Tha Peace boss has come forward to put big respect on the singer's day one's beauty.
"Why Momma Still Look 21 Though?" -Ludacris
"🙌🙌🙌🙌" -Flo Rida
Still Having Big Fun
The former Murder Inc. star recently went to her Instagram page to unload batch of sneak peeks from her Cancun getaway. The pics are a mix of friendship goals and solo slaying in a stunning dress.
"Squad 🎉🇲🇽💃🏾🌴 #Binky'sbdayweek 📸 @pgsilver"