Rap crooner Tory Lanez is almost done making fans wait for the chunes. The hip-hop superstar has promised to come through with a ridiculous amount of new audio flames with summer around the corner.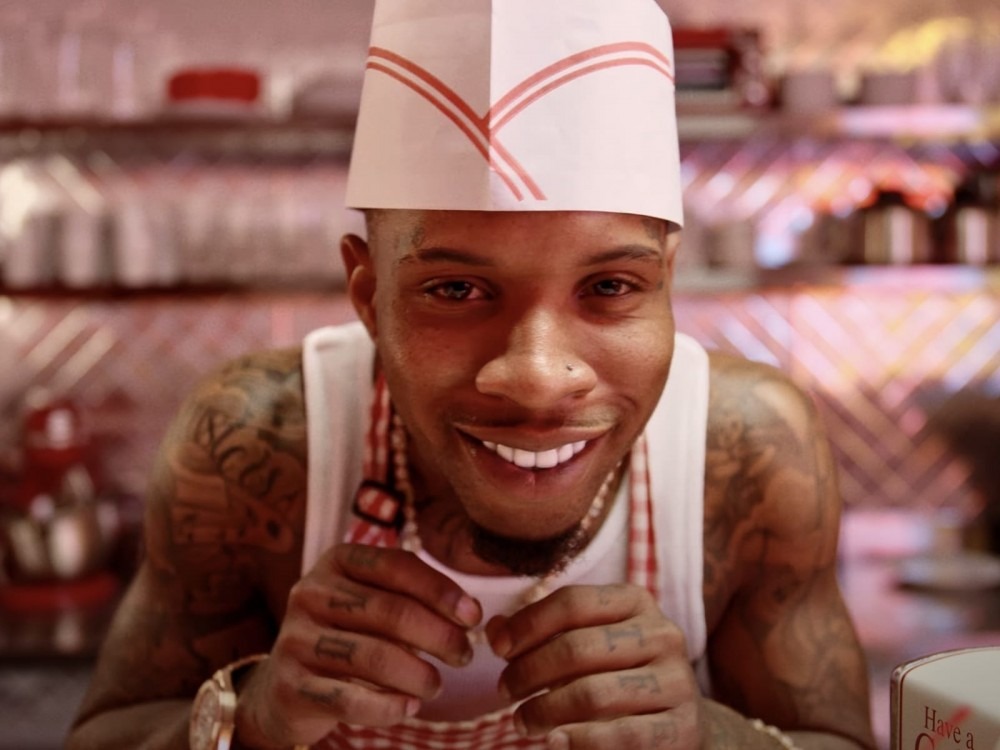 189 Views
Comments Off on Tory Lanez Promises Flood Of New Music Is Practically Here
Tory Lanez Promises Flood Of Music
TL went to his Twitter page to interact with his followers. Most importantly, Lanez revealed plans to cater to them by putting out a style of music they really wanted.
"What GENRE do u want hear from me the most this summer ????? ….. I REALLY NEED TO KNOW …. cause the FLOOD IS COMING"
Tory's On His Revenge Tour
The Toronto native recently hit up Instagram with a stash of new shots. The pics featured him flexing modeling goals on a vintage Mustang vehicle while also popping off in the captions.
"Know some b*tches that ain't wanna f*ck me befo' this … now I'm back hot , ima treat em the coldest ❄️❄️ 📸: @midjordan"
Lanez also had a playful message for his male followers.
"If they say I snaked him , than I adapted to my habitat 🐍🦕 S/O @coolkicksla"
Determined To Push For Prison Reform
Recently, Lanez hit up his Instagram page to reveal he didn't just get involved with prison reform overnight. Instead, TL's maintained an effort in helping prisoners dating back to 2019.
"@facecard1808 ….. I joined prison reform 2 and a half years ago with a non profit foundation called @unitethepeopleusa .. I joined to help get my uncle out of jail … I AM ON THR ADVISORY BOARD now … it took some time … but I'm almost there unc !!! They can't stop us 🚷 …. #FreeSpeedy till it's Backwards"
Tory Lanez Honors Late Mom
Recently, TL went to his Twitter page to make an unexpected announcement. Lanez revealed his Louella's Way foundation will ultimately become a life-changing movement in his late mom's honor.
"The foundation that I'm setting up for women with small businesses will be named after my late mother , and called "LOUELLA'S WAY" …. this will truly change lives and create tons of business opportunities for strong business minded women . Much love . We're almost there ! ❤️👏🏽"
A few weeks ago, Lanez shared an emotional statement about his late day one on Mother's Day.
"Love you forever Louella Peterson ….. .R.I.P mom and happy Mother's Day ❤️ I know u look down and shine on me every day . And if I could I would give you the BIGGEST hug and gift on this day ❤️❤️ .. we cherish u forever ."