Hollywood funnyman Kevin Hart just has a knack for making people laugh with whatever he does. The stand-up comedian and actor did Young Thug's #SkiChallenge on social media and of course turned in one of the funniest versions you'll see.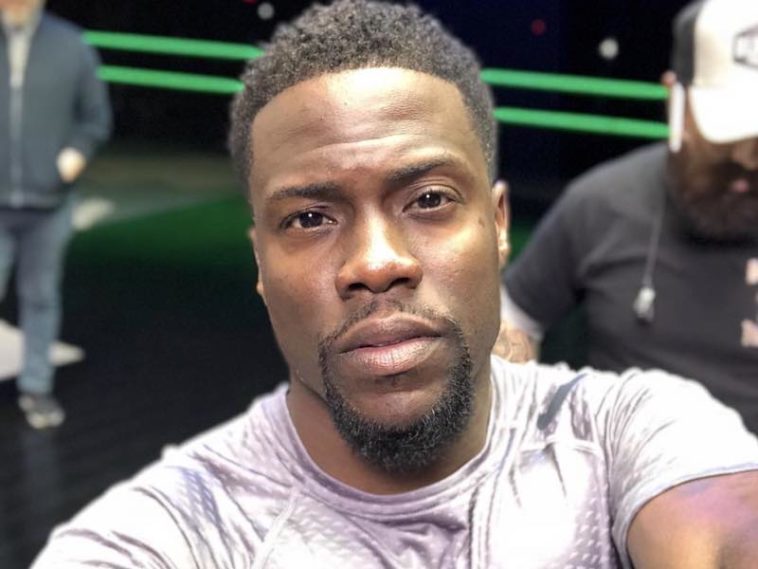 @sohh @sohhdotcom

149 Views
Comments Off on Kevin Hart Dominates Young Thug's Ski Challenge
Kevin Hart Gets Hyped Over Young Thug's 'Ski'
The Jumanji star is one of many hip-hop fans feeling Young Thug's "Ski" from the Slime Language 2 compilation album. Kev Hart went to Instagram to submit his #SkiChallenge clip, which shows him getting silly with a mock ski jump.
Decided to go skiing tonight….. this sh*t go hard 🔥🔥🔥🔥🔥
Drake + Future Get In On The Ski Challenge
OVO Sound boss Drake and Future know life is good especially when they're doing the latest viral dances. The duo have shared their take on longtime friend Young Thug's overnight challenge.
Lmao Drake does the #skiichallenge 😂😂 @champagnepapi
Thugger went to his own Instagram page to share Future's "Ski" dance and also challenged Lil Uzi Vert to get involved.
"🤮 @future a killa @liluzivert your turn kid"
Young Thug's Huge Slime Language 2 Projections
Based on early estimates, Young Thug's jam-packed Slime Language 2 album should easily sell well over 100,000 copies. Along with a huge tally, the LP is expected to easily secure the No. 1 spot on Billboard's Top 200.
UMG's historic run at #1 will end after 19 weeks as Young Thug & Gunna's Slime Language II compilation starts off strong. Lava/Republic's Greta Van Fleet and EMI Nashville's Eric Church should debut in the Top 10 on next week's HITS Top 50. Young Stoner Life, Young Thug & Gunna (Young Stoner Life/Atlantic) 125-140k total activity, 3-5k albums Eric Church (EMI Nashville) 45-50k, 35-40k Greta Van Fleet (Lava/Republic) 35-40k, 30-35k (HITS Daily Double)
Young Thug Battles Ice Cold Temps
Heading into this past weekend, Thug dropped his new "Ski" music video. Clocking in at under 3 minutes, YT protégé Gunna is featured and shares screen time with an endless number of collaborators including Swae Lee, NAV and T-Shyne.
Today, in one momentous drop, Young Thug and Young Stoner Life Records release the video for 'Ski' with Gunna, PLUS the long-awaited, highly anticipated album Slime Language 2. Going viral even before its official release due to Young Thug's video on Instagram, fans have been eagerly awaiting 'Ski' from Thugger and Gunna. Directed by Omar Jones, the 'Ski' video features the likes of Young Stoner Life Record's own T-Shyne, Strick and Lil Duke, artists Swae Lee, Nav, and NFL player, DK Metcalf.