West Coast rapper Lil Mosey is keeping it all about the music. The hip-hop star has stepped up to share his first Instagram post since going viral over a sexual assault case and arrest warrant.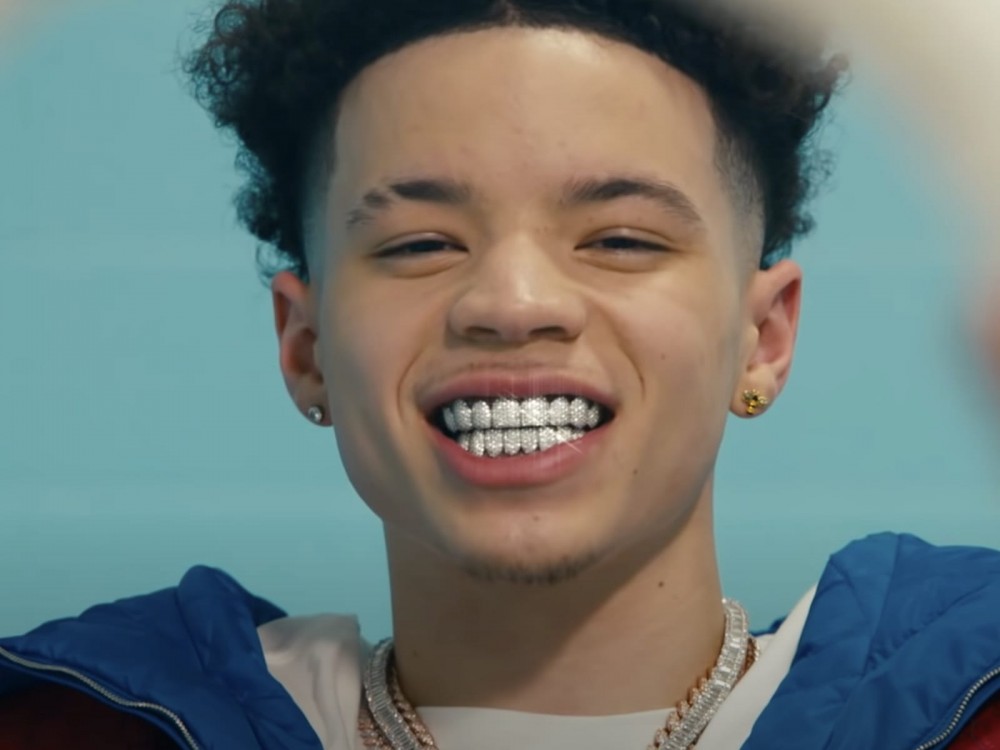 99 Views
Comments Off on Lil Mosey Drops First IG Post Since Rape Assault Drama
Lil Mosey Drops First IG Post Since Drama
LM went to his IG page with a solo shot for his 4.7 million followers. Instead of getting super personal, Mosey kept the focus on his music and loyal fans.
"Legend in the making, thanks to my fans & GOD 🙏🏼 love y'all 💟"
Lil Mosey's Fighting For His Life
According to recent reports, Lil Mosey a.k.a Lathan Moses Echols didn't realize he had a court date back in April 2021 and came forward to clear up the situation. Along with pleading not guilty, Mosey managed to post bail.
Echols appeared in Lewis County Superior Court on Tuesday after the Lewis County Prosecutor's Office agreed to quash a $50,000 warrant for Echols' arrest. The warrant was issued after Echols failed to appear in court for a scheduled preliminary appearance last week. According to defense attorney Jennifer Atwood, the court summons was sent to an address Echols had not lived at for five years and Echols had no knowledge of his court summons until after he'd missed the court date. (Chronicle Online)
Mosey's team requested the trial to not start up until 2022 and also asked for the green light to perform internationally. While the judge allowed for Mosey to freely tour, he must prepare for a July 19 trial.
Judge James W. Lawler approved the deputy prosecutor's request to set bail at $50,000 unsecured, meaning that Echols does not have to pay any of the bail amount unless he breaks his release conditions. While standard release conditions typically don't allow for travel outside of Western Washington, Atwood requested that Echols' conditions be amended to accommodate his international tour schedule, which includes performances in Canada, Portugal and throughout the U.S. in 2021 and 2022. (Chronicle Online)
Lil Mosey Wanted By Police
In April 2021, buzz developed about the teenage rapper having a sexual assault charge on his head. Even worse, LM didn't appear for the court hearting in the case.
The "Pull Up" rapper was supposed to appear in court Wednesday, just weeks after he was charged with second-degree rape. We're told Mosey never showed up … so now he's a wanted man. This all stems from an alleged incident back in January after a woman says she and a girlfriend went to a cabin to see Mosey but claims they ended up getting raped by him and another man. (TMZ)
The underage rapper also allegedly was under the influence during the day of the reported sexual attack.
According to the affidavit, obtained by TMZ, one of the alleged victims says she consented to having sex with Mosey in a vehicle but goes on to says she blacked out afterward in the cabin after drinking White Claws and champagne. She claims a short time later Mosey got on top of her and was pushing her legs up and apart while he was having sex with her. She said she recalled having pain in her leg muscles while Mosey was pushing her legs. (TMZ)
New Music On Deck
The same week, Lil Mosey gave fans something to get excited about. Without getting too specific, he vowed to soon drop new tunes.
"Music comin soon 👨‍🍳 can't you tell?"