New York rap veteran 50 Cent is settling into his new Texas home, and the Internet has rolled out the welcome mat with Photoshopped images of the rapper/actor exploring the city of Houston. One pic in particular drew laughs from 50's girlfriend Cuban Link.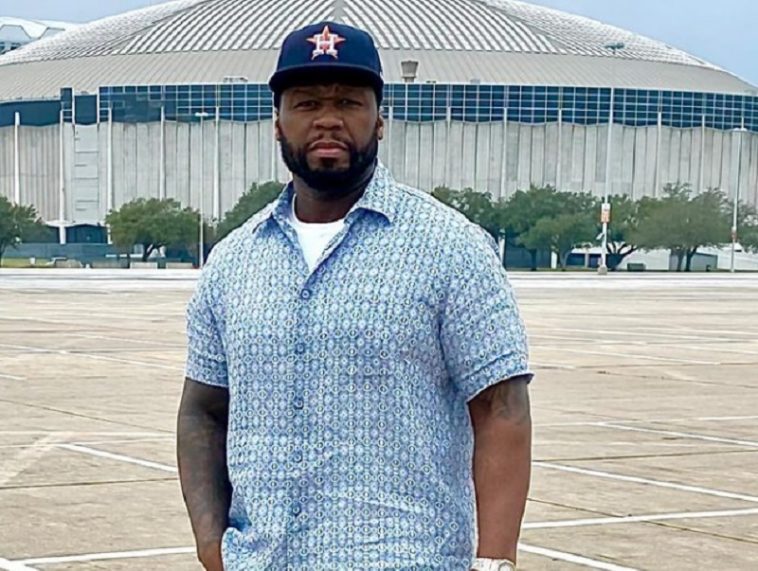 129 Views
Comments Off on 50 Cent + Cuban Link Crack Up At Savage H-Town Memes
Texas Tourism Memes Have 50 Cent + Cuban Link Laughing
50 Cent announced his arrival in Texas with an Instagram photo of himself wearing a Houston Astros hat standing in front of the city's famous Astrodome. Since then, the Internet has been taking that image and placing 50 all over H-Town — including a pic with a couple of ladies who looked like the JV squad at the city's worst strip club.
"😆Houston's showing me a lot of love LOL #bransoncognac #lecheminduroi" (50 Cent)
"It's the last picture for me 😭😂😂😂😂" (Cuban Link)
50 Is Fitting Right In With The Texans
Curtis Jackson is doing anything and everything to show the world he's really living it up in the South. Fifty went to his Instagram page with some fresh posts. The shots feature him posing alongside a massive saddle and also announcing he raised over $300,000 at a Houston charity wine auction.
"🍾Yes i get that saddle and its beautifully hand crafted .👀I mean you have to get you one 🤷🏽‍♂️it's just amazing. 🚦Green Light Gang #bransoncognac #lecheminduroi"
50 Cent's Really Living In Texas Right Now
This past weekend, 50 went to his Instagram with a bunch of pics showing off Houston festivities. The shots featured him rocking both a cowboy belt and hat from an H-Town Livestock Show and Rodeo event.
"They told me everybody who's somebody in Houston is at the @rodeohouston I won reserve grand champion best in show. #lecheminduroi"
50 Cent Makes The Move To Texas
A few days ago, 50 Cent announced his relocation to Houston, Texas with a pic of himself standing in front of the Astrodome wearing a Houston Astros cap. It's been speculated the business-minded mogul made the move in large part due to Texas' lack of state income tax and lower cost of living compared to New York, but so far 50 hasn't opened up about the real reason(s).
"I Love NY, but i live in Houston now i'll explain later. 👈swipe left 🚦Green Light Gang 💣BOOM💥"