Louisiana rapper NBA YoungBoy had five stars on him. During a recent arrest, police went Grand Theft Auto-mode on him and footage has revealed just how intense the takedown was.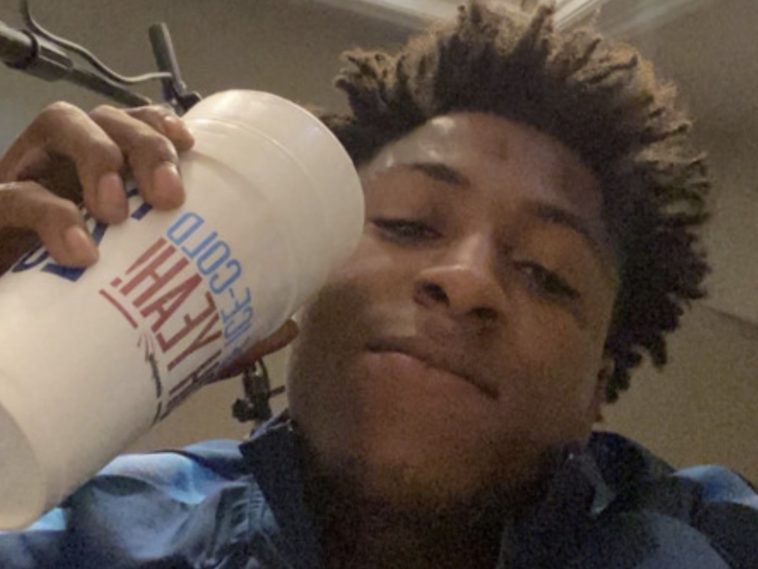 @sohh @sohhdotcom

99 Views
Comments Off on NBA YoungBoy's Arrest Caught On Camera
NBA YoungBoy's Arrest Is Going Viral
A new footage of the police tracking down the Never Broke Again star has gone viral. Helicopters and a slew of cars were used to get YB into custody (of the FBI), as they also used a K9 unit to pursue him.
Footage of police searching for #nbayoungboy yesterday
NBA YoungBoy Taken Into FBI Custody
NBA YoungBoy might still be in serious trouble. The police swarm came after authorities attempted to stop a vehicle that the hip-hop star was inside of due to a federal outstanding warrant.
YoungBoy led the police on a short chase before getting out of his vehicle and leading them on a foot pursuit. A K9 unit tracked the rap star down, although it didn't bite him. He was taken into FBI custody and booked shortly after but is now free on a $75,000 bond, and what the warrant was for has not been released to the public yet.
We're told the bust went down Monday … LAPD and the feds attempted to pull over a vehicle NBA YoungBoy was in because he has an outstanding federal warrant. That set off a short pursuit — but once the car stopped, cops say the rapper bolted on foot. Our law enforcement sources tell us the cops set up a perimeter and brought in a K-9 to help find YoungBoy. BTW, we're told the police dog didn't bite him — but did sniff him out. We're told the cops found a firearm in the vehicle — unclear if that belongs to YoungBoy, but we know the feds have him now. (TMZ)
Kodak Black Speaks On YB Arrest
Florida hip-hop star Kodak Black reacted to YoungBoy's arrest. He asked followers why they thought he'd be happy about the news, clarifying that even though the pair have beefed in recent months YB was still his little brother and that he didn't wish jail on anybody.
His baby mama Yaya Mayweather, daughter of legendary boxer Floyd Mayweather, responded to the news as well writing on Instagram Story "My day has been completely ruined."
NBA YoungBoy Allegedly Left J. Cole Hanging
Nobody has ever accused NBA YoungBoy of being the most responsible guy in the world. So it's not hard to believe reports that the 21-year-old father of seven (yes, seven) missed a collab opportunity with Grammy winner J. Cole due to being unprofessional.
According to hip-hop blogger DJ Akademiks, a studio session was scheduled for J. Cole and NBA YoungBoy to work on a project. The blending of different styles never happened, though, as the chart-topping YoungBoy allegedly made Cole wait on him for eight hours and ultimately never showed up.
#DjAkademiks says #NbaYoungboy passed up a studio session with #Jcole