Hip-hop couple Saweetie and Quavo's were very public during their two-year relationship, so it's no surprise that their breakup has played out in front of everyone as well. After the Migos member recently made subliminal references to his ex-girlfriend in his music, Saweetie clapped back on a new track of her own.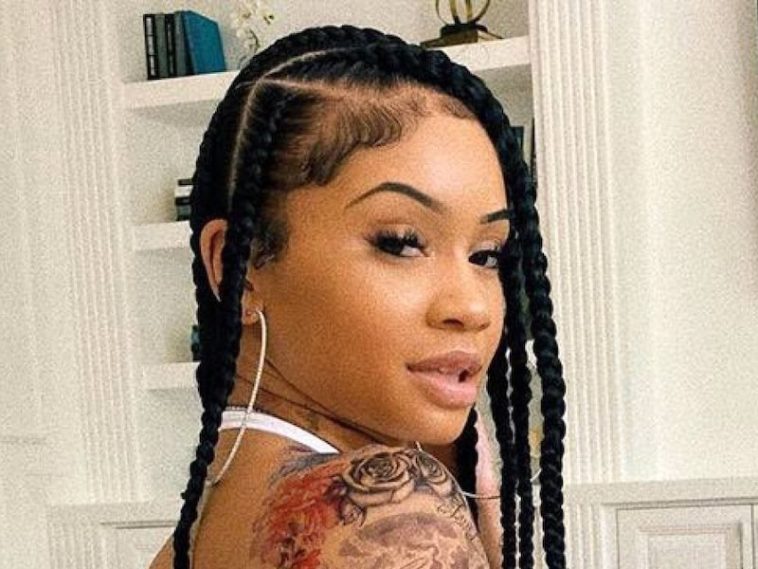 @sohh @sohhdotcom

169 Views
Comments Off on Saweetie Exposes Quavo's Cheating On New Song
Saweetie Addresses Breakup W/ Quavo On Pretty Summer Playlist EP
Saweetie just dropped her new EP, Pretty Summer Playlist: Season 1. On the song "See Saw" (featuring Kendra Jae), the platinum-selling MC spits some bars about her ex-boyfriend Quavo.
"I thought you was my anchor / But you ain't sh*t, and on some real sh*t / Tell me what the problem is / Say he gon' do better but it's always just the opposite / How you fumble the baddest b*tch, are you a dumb n*gga? / You got nerve sendin' me all these threats when you wrong / That's a big trigga."
Saweetie also quoted Quavo's now-famous "You weren't the woman I thought you were" tweet that he threw at her post-breakup.
"How you figure, I ain't the woman that you thought? / You was humpin' thots, f*ckin' narcissist, you just mad you got caught"
Saweetie Drops New 'RISKY' Video Along With EP
The "My Type" hitmaker came through for her fans with a playlist they can't get enough of. The California native dropped the EP earlier today along with an extra treat that is a music video for one of the titles, "RISKY" featuring Drakeo the Ruler.
Pretty Summer Playlist JUST DROPPED and you know I had to gift y'all with a visual for RISKY 😛💖🍹🏝 What's your favorite song from the project ?? Link in bio to listen!
😍😍😍😍😍🔥🔥🔥 -DaniLeigh
IKDR 🔥🔥🔥 -Lori Harvey
AINT THAT THE TRUTH -Drakeo the Ruler
Saweetie Responds To Rumors Quavo Repo'd Her Bentley
Earlier this week, the rap star cleared the air in the funniest way possible. Saw took to TikTok with a hilarious video to make sure everybody knows, the Bentley is still in her possession. In the clip, Saweetie joked around with a friend about losing her keys.
Quavo Drops Hint He Repo'd Saweetie's Bentley
In April 2021, Huncho was heard rapping on a leaked and untitled track about repoing the Bentley he gave Saweetie for Christmas in 2020. Previously his team shut down rumors that the car was repossessed, but it now seems like they're true, per the audio.
"She slime and she sneaky/Taking back that Bentley"
"Brehs.. #quavo just evened the score. He confirmed he repo that Bentley on shawty. I'm telling y'all.. 2021 the year of the migos. Quavo on a war path"