"Love & Hip Hop" star Erica Mena isn't letting her divorce proceedings stop her from living her best life and maintaining strong mommy duties. The popular model has shared a snapshot of herself living it up with her daughter Safire Majesty.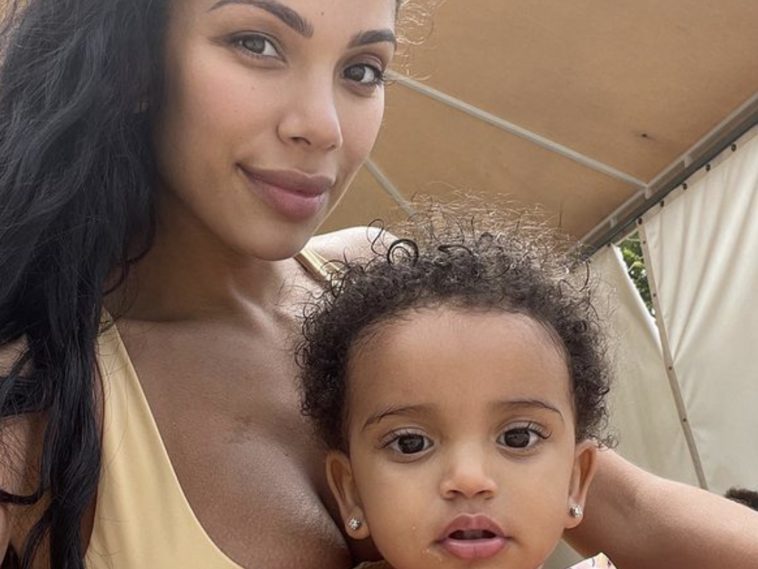 119 Views
Comments Off on Erica Mena's Still On Mommy Duties Despite Divorce Plans
Erica Mena's Still On Mommy Duties
Mena went to her Instagram page to share a snapshot of herself and her mini-me donning all smiles. The pic also puts heavy emphasis on her growing baby bump.
"Dios nunca me falla 🙏🏽 🧿 Custom @karensabagofficial"
Erica Mena Drops The Mic On Marriage
According to recent reports, the divorce decision went down a few days ago before turning into a trending topic. Details have also surfaced on how Mena and her estranged husband Safaree would ideally share custody of their daughter Majesty.
The "Love & Hip Hop" star just filed for divorce last Friday in Fayette County Superior Court in Georgia — where they appear to have formally tied the knot in late 2019, and where they currently reside. According to the docs, obtained by TMZ, Erica is asking for primary physical custody of their 1-year-old daughter, Safire, but she's willing to share joint legal custody with Safaree. She's also indicated she wants child support, plus … exclusive use of the home they currently share. (TMZ)
Erica Mena's Back On OnlyFans
The divorce could be a low-key reason why Erica recently recharged up her subscription-based OnlyFans account. Mena hit up Instagram to share a sneak peek at herself in an OnlyFans promo reel. The footage clearly came from before her baby bump made headlines and she promised it featured previously unreleased content.
She's On A Massive Tear
Over the past few days, Mena has unloaded on people she believes to be connected to a recent home invasion. She took the entire incident serious and with determination for justice by sharing endless since-deleted pics and footage from the break-in.
"@theshaderoom Y'all wanna be using fabricate bullshit for traffic CONTACT me directly. I'm sick of y'all posting sh*t y'all don't know nothing about just for click bait. My home was violated and robbed. Everything I'm posting I stand by. If you are allegedly wearing and taking photos with custom pieces I'm gonna put you and your mother on blast. You asked for it so here it is."
"@4timtim is this you? SMH this shit so sad. Taking custom baby dresses. Going through a babies draws like you don't have a little girl of your own. PATHETIC – Besides all the ignorant people that take up a lot of social media, huge thank you for all those who are taking part and helping to track down these worthless individuals."
"A much clearer pic. Wearing my daughter around your neck. You weak bastards all going down I promise you."
Safaree also jumped in on exposing the people responsible for going after their possessions.
"Look familiar? Dude stole my baby's dress. And that's my jacket he's wearing… y'all done!! . We have so much pics and videos of y'all"
"📸📸📸 gotcha He's wearing my daughters chain same day after burglary. Caught on live. Y'all going down 🙏🏾🙏🏾"