New Jersey rapper Russ is giving fans something to get excited about. The hip-hop heavyweight and independent musician has promised to drop a pure fire record – "Bankrupt" – in the coming days.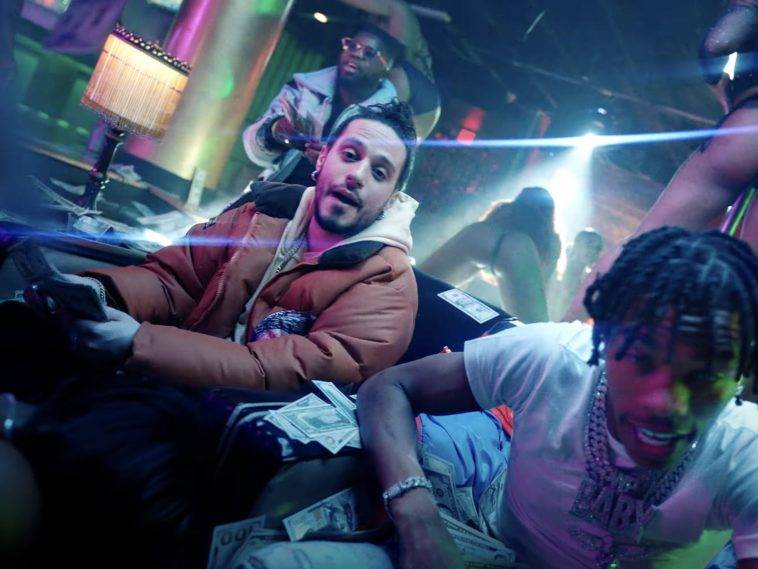 @sohh @sohhdotcom

159 Views
Comments Off on Russ Promises To Drop His Favorite Song This Week
Russ Promises To Drop Fave Song This Week
Barring any setbacks, Russ' latest anthem is due to drop this coming Friday. The hip-hop artist went to his social media pages to get followers pumped.
"my favorite song I've made in the past year is droppin March 26 – BANKRUPT"
Russ + Lil Baby's 'UGLY' Music Video
In January 2021, both Russ and rap star Lil Baby hit the green light on their "UGLY" anthem. The duo released their must-see music video to the masses.
East Coast rapper Russ and Lil Baby are clocking in major friendship goals. The hip-hop pair link up for their new "UGLY" music video premiere. They turn a strip club into an all-out money-filled affair. 
Russ Sets The Bar
In July 2020, the hip-hop artist shared his mind and plans on Twitter for how things would change for him. Russ vowed to fall back from clashing and arguing with his peers.
"I'm sittin here thinkin how the last time I toured America was 2018….the next time (hopefully) is 2021….y'all know how crazy that tour is gonna be?!?! … It's 2020. New decade. As of today, I am no longer arguing or beefing with any rapper who can't sell out an arena and/or go platinum by themselves God bless!!"
The Pre-Quarantine Lifestyle
Before the world entered a pandemic, Russ reflected on how he managed to have fans across the globe. He even talked about social media trying to paint him as a struggling musician with a low fan base.
"I got the best fans in the world. Let the internet tell it and you would think my shows are 5 people booing 🤣🤣 I love y'all. Worldwide y'all show up. No openers (so far) and y'all have SHOWED me how much y'all really fw me. Means the world. This a new chapter too. C u soon"