City Girls' Yung Miami knows how to make the Internet skip a beat. The hip-hop star has come through with new swimsuit pics winning over the hearts of rappers Mulatto and Rubi Rose.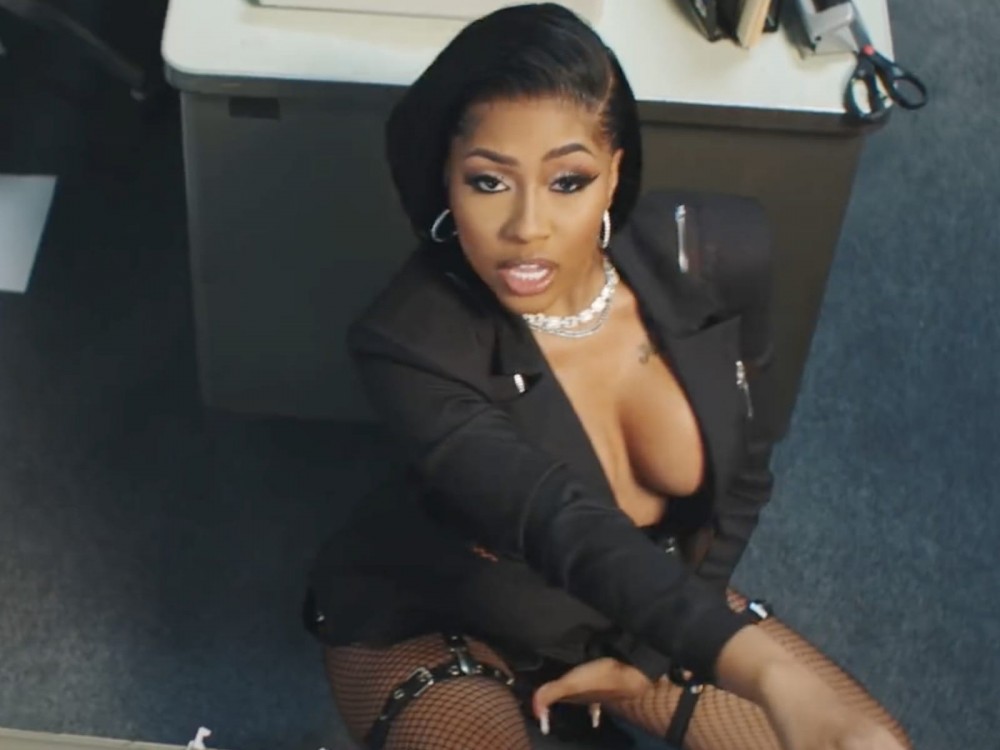 99 Views
Comments Off on Rubi Rose + Mulatto Stunned By Yung Miami's Swimsuit Flex
Rubi Rose + Mulatto Stunned By Yung Miami
Miami hit up her Instagram page with a batch of new, unexpected bikini pics. The shots feature her rocking a matching two-piece and posing aboard a boat.
"It's Yung Miami, Hoe stop it!"
Along with igniting over 200,000 likes in less than an hour, everyone from fellow Southern rapper Mulatto to vixen like Cuban Link.
"😍😍😍🔥🔥" -Mulatto
"😍😍" -Cuban Link
"😍" -Taina Williams
"Miamiiii😍" -Rubi Rose
Yung Miami Explains Hating Real Name
Recently, Yung Miami clarified in a live video about preferring her fans to call her by her stage name rather than real one. YM explained that she found it annoying for people she doesn't know or isn't close with calling her Caresha and asked her supporters to respect her preferences.
Yung Miami Feeling Violated By Fans
Earlier this month, during an Instagram Live video that had the rap community buzzing for multiple reasons, Lil Uzi Vert (boyfriend of City Girls' member JT) referred to Yung Miami by her real first name (Caresha). Ever since then, apparently Yung Miami has been dealing with fans calling her by her real name instead of her rap name.
"I been feeling violated every time a b*tch see me in public they keep yelling 'Caresha' STOP DOING THAT I DON'T LIKE THAT!"
A City Girl, Lil Mama + Alexis Skyy Support Game
Last week, after going to Twitter with some more thoughts on covering his bae's finances, a handful of celebs showed West Coast rapper Game love. The rap heavyweight's key points centered on men taking on responsibilities and holding down their queens.
"Why she gotta pay 1/2 the rent ?? She giving you 1/2 the pussy or sumn ??? Niggas kill me…. since the beginning of time REAL MEN have always taken care of shelter, providing & protecting. & if you ain't got it… go get it !!! … If you're lucky enough to land an independent woman who works her a** off & still comes home to cook, clean, take care of kids & go krazy sexually…. let her stack what she make in case y'all need it one day & still handle everything as a man !!! … Everybody different, but it just ain't in me to let MY WOMAN share the worry of paying for ANYTHING. I feel good carrying that load & im not changing !!!
The Los Angeles native also acknowledged how good a man should feel about providing for his woman.
"The term "I got it baby, don't worry about it"…… makes most womens soul smile, heart warm & vagina get more moist than perfect tollhouse cookies, but what do I know 🤷🏿‍♂️ … I get it.. n*ggas is mad at the tweets. But ask ya self why ? Cause you don't want a real woman, you want a ROOMATE. I've seen my mama d*mn near slave at home & still go work a 10 hour shift as a child & I can't let MY WOMAN go out like that. If you ain't that type of man, kool."
Among those to support his words were Yung Miami, Lil Mama and Alexis Skyy. The trio reacted to an Instagram screenshot of Game's eye-opening tweets.
"I stand with you @losangelesconfidential" – Lil Mama
"EXACTLY!!!!" – Yung Miami
"Period" – Alexis Skyy