Grammy-winning superstar Rihanna is going to really be missing in action when the annual awards show goes down tonight. The popular crooner isn't expected to pull through for the televised event as anticipation for her to drop new music ASAP only intensifies.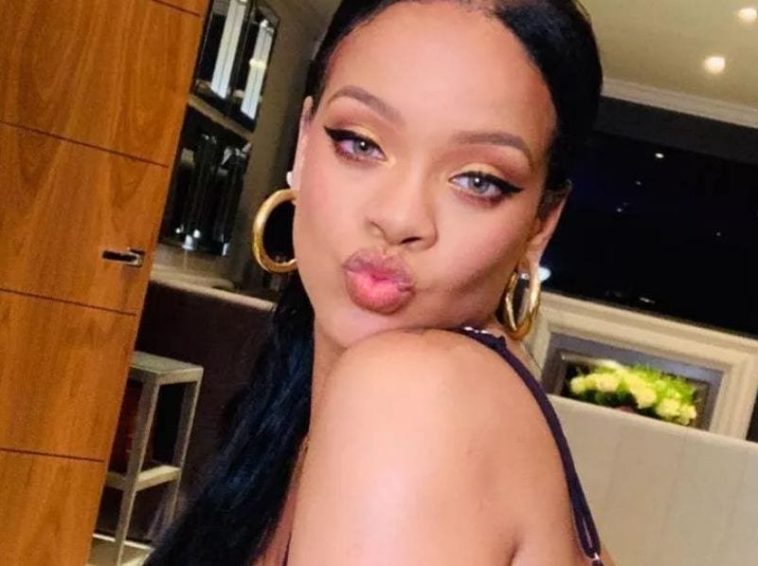 @sohh @sohhdotcom

189 Views
Comments Off on Rihanna Really Isn't Performing At Tonight's Grammy Awards
Rihanna Really Isn't Performing Tonight
According to RiRi's team, she isn't even keeping the world – or her label – up on album plans. Her team has remained silent on any chance of a new single gearing up to drop sooner than later.
The Rihanna fanbase — known as "the Navy" — is tired of waiting. And her label, Roc Nation, is in the dark. When The Post reached out to a representative about the status of the much anticipated "R9" (the album's rumored title), the rep briskly responded: "Don't know … haven't heard anything." Rihanna, 33, reportedly has been working on what's said to be a reggae-inspired album since the summer of 2018. In December 2019, she playfully trolled fans on her Instagram account, posting a clip of a puppy frantically hopping around in a cardboard box with the House of Pain song "Jump Around" blasting in the background. (Page Six)
Rihanna has been busy building a fashion empire and hasn't had much time to bless fans with new music lately. Recently, however, she teamed with her cousin to have some fun and belt out a tune.
Rihanna fan page reposts video of RiRi and her cousin.
Rihanna Tells Fans Rushing Her Album To 'Grow Up'
When RiRi brought up her New Year's resolutions on Instagram, a fan responded, "should be releasing the album." RiRi clapped back quick, telling the fan to "grow up." Another fan asking about an album was greeted with a curt "phuck u."
"this comment is sooo 2019, grow up"
Rihanna Is Sitting On A Billion-Dollar Savage X Fenty MountainR
Rihanna's biggest moves recently have been in the fashion industry. Her Savage x Fenty lingerie line is hotter than ever and was recently valued at $1 billion.
"Lawd forgive us for we are Savage 🙌🏾 #XXSavageX@badgalriri"
Topless Photo Sparks International Outrage
The international celebrity created a worldwide controversy with her recent topless photo on social media. Modeling a pair of Savage x Fenty shorts, RiRi's choice of jewelry led to accusations of religious insensitivity and cultural appropriation.
"when @PopcaanMusic said 'me nuh wan ya wear no lingerie tonight fa me girl'