Music mogul Dr. Dre's daughter Truly Young treats the local bodega as much more than a neighborhood convenience store. The hip-hop vixen hits up her social media pages to give fans a sneak peek into her jewelry stash en route to her spot.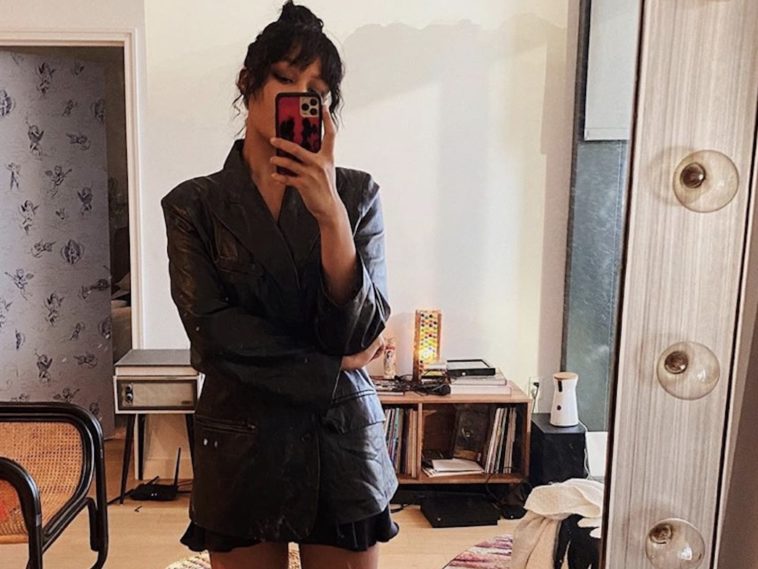 @sohh @sohhdotcom

149 Views
Comments Off on Dr. Dre's Daughter Flashes Her Bodega-Ready Jewelry
Dr. Dre's Daughter Flashes Jewelry Game
Truly went to Instagram with a slideshow of new pics. More stunning than the shots is Young emphasizing her need to rock jewelry when she hits the bodega.
"i put on my jewelry just to go to the bodega"
Dr. Dre's Daughter Gives Woman Crush Wednesday Vibes
Earlier in the week, Truly hit up her Instagram page after going ghost for weeks. The latest pics showed her modeling solo and showing off a mixture of her fashion goals and makeup glamour.
"Hey boy! Where did you get it from!"
Truly Young Baecation Getaway
Young previously hit up Instagram on New Year's Day to share must-see shots from her paradise vacation on a mysterious island. She even compared the location to being even nicer than heaven. Unfortunately, she has since deleted all the pics from her bae'cation.
"if you've ever been 2 heaven this is twice as nice … lol at my water shoes"
The Bikini Celebration
The same week, Miss Young went to her Instagram page with the focus on herself. Along with rocking a matching two-piece bikini, Truly also showed off her sunglasses and long braided hair.
"🧜🏻‍♀️"