Rap artist Renni Rucci is really, really, really making her push for Foogiano. The curvy artist and model has hit up social media to encourage fans to show support by pushing to land her jailed boyfriend onto music publication XXL's annual Freshman list.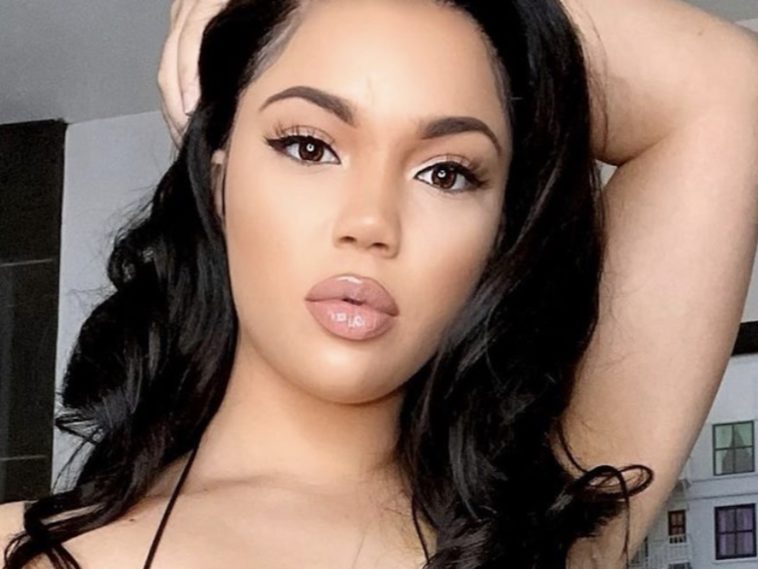 @sohh @sohhdotcom

159 Views
Comments Off on Renni Rucci Pushes Foogiano For XXL Freshman List
Renni Rucci Pushes Foogiano To Make Cut
Rucci went to her Instagram page to get her 1.2 million followers pumped. She even plugged some of Foo's most popular songs including his "Molly" single.
"Be sure to go vote for @foogiano for the XXL Freshman Class!!! Daddy deserves it 👏🏼🖤 @foogiano"
The Alleged XXL Freshman Class '21
Earlier in the month, a must-see screenshot of the alleged XXL Freshman Class '21 list scattered across the Internet. However, its authenticity should be questioned since rap artist Coi Leray's name was misspelled on the list.
Another year another early @XXL freshman list.. this a solid class or nah?
Mulatto's XXL Freshman Induction
In August 2020, high-profile entertainers lit up XXL Freshman '20 Mulatto's Instagram comments page to applaud her achievement. Mulatto went online to celebrate her induction.
"MAMA IMA @xxl 2020 FRESHMAN 😫😫😫😫😫😫😫😫" -Mulatto's Instagram

"OKAYYYYY😛😛😛😛" -Meg Thee Stallion

"Congratulations 🔥" -City Girls' JT

"You deserve it 🔥🔥🔥🔥" -Reginae Carter

"Congrats BAE🌹🌹🌹🌹❤️" -Rubi Rose

"🔥" -Jordyn Woods
Royce Da 5'9 Checks 'Em
In August 2020, Detroit rapper Royce Da 5'9 checked XXL. 5'9 said his biggest issue with last year's Freshman Class line-up centered on the publication overlooking talent from Motown.
"Next time y'all ask me to do a interview, Ima go missing like Detroit is from this blasphemous freshman cover @xxl … Still love y'all tho 🙄" -Royce Da 5'9's Instagram

"Our freshman clas was pretty dope… Royse, 50, me, d 12, journalist and 1 more I cant remember" -E-dub Detroit

":(" -Chika