Atlanta rapper 21 Savage might have love on his mind. The hip-hop star is making headlines after getting busted shooting his shoot at fellow Georgia rap artist Mulatto.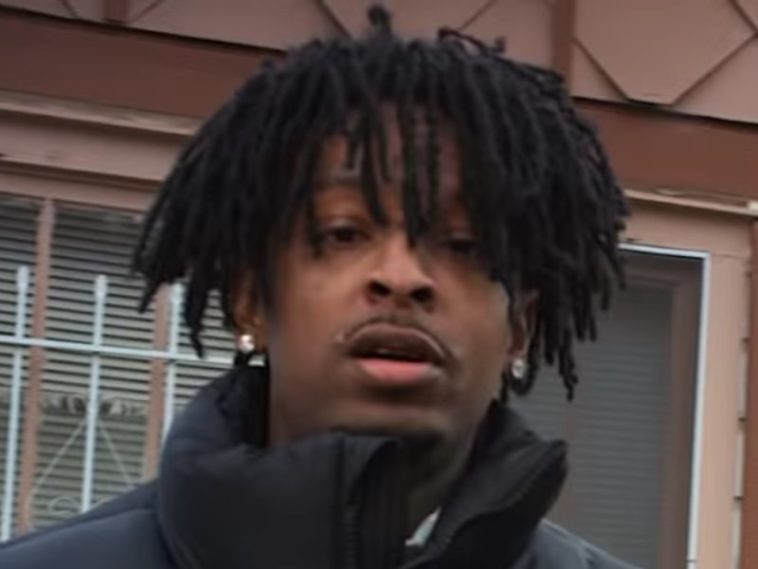 @sohh @sohhdotcom

169 Views
Comments Off on 21 Savage Busted Shooting His Shot At Mulatto
21 Savage Busted Shooting His Shot
Sav went to his Instagram Story with a salute to Big Latto's beauty. However, the salute quickly faded to black just moments after going up.
"No makeup 😍😍😍😍 Dam u fine It's only 1 way I can come bout you twin"
New Mulatto Fire Freestyle
Aside from flirty words coming her way from Savage, the rising rap star is going crazy in 2021 with the music. The hip-hop rookie released a brand new freestyle earlier in the month and is showed everybody the bars she's capable of spitting.
Big Latto dropped her own remix of SpotemGottem's viral hit "Beatbox," delivering 90 seconds of heat and going off with her flow over the beat.
"I've been killing features / I'm on everything like hot sauce / So don't act like I ain't been that bi*ch since I popped off / Told you he don't eat, but to this pu*sy he gon' beat box /This shit just too motherfu**in' easy."
No Album Until…..
The Atlanta native might be switching it up big time. During a January 2021 interview, she revealed what major change she'd be making to her career and how it affects her new music rollout.
Mulatto said she was changing her stage name. To add onto that, she also revealed she wouldn't be dropping her next album until her new name has been revealed. Latto ruled out the possibility of using her birth name as well.
"You know you might know your intentions, but these are strangers who don't know you, never even met you in person. So you gotta hear each other out, and if you know those aren't your intentions and that's how it's being perceived, it's like why not make a change or alter it? For me, it was the name. So now I'm like, 'OK, my intentions was to never glorify being Mulatto.' So if that's how it's being perceived and people think I'm saying, 'Oh, I'm better because I'm Mulatto' or 'My personality trait is Mulatto' … then I need to change the matter at hand. I need to be able to speak on it and people hear me out. I want them to also understand that the name change at this level in your career is a big decision. Freaking investors, labels, everything has been riding on this name, so it is a big decision."
Mulatto Explodes On Trolls
Mulatto is speaking out. The hip-hop newcomer recently unloaded on her haters after getting dragged for recently being Instagram unfollowed by rap heavyweight Nicki Minaj. Big Latto went to her Twitter page and didn't hold back. She ended up having the last laugh on folks believing Nicki unfollowed her when – in reality – Minaj admitted she was just adjusting her IG page.
"Where all the trolls go that was laughing that Nicki unfollowed me y'all quiet neowww"