Rising rap star Polo G is blessing up fans as they begin their week. The Chicago hip-hop rookie has lit up social media to reveal three new freestyles.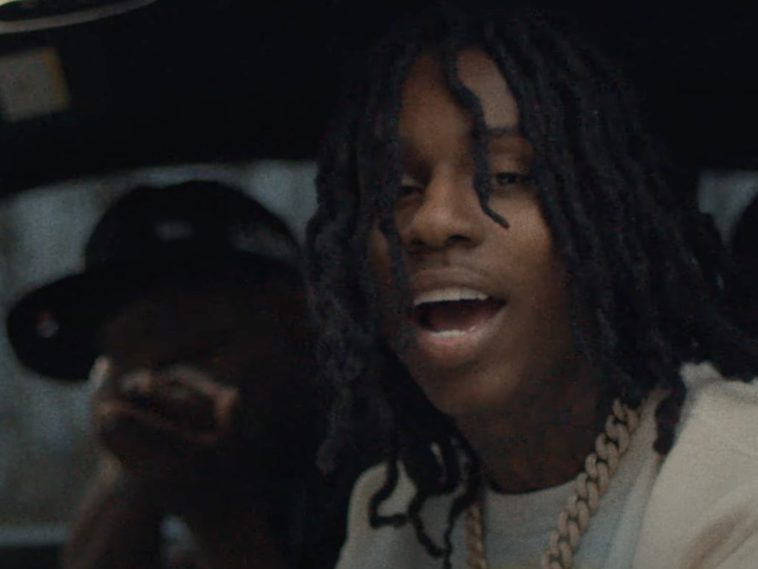 @sohh @sohhdotcom

149 Views
Comments Off on Polo G Starts The Week Off Right W/ 3 Fire Freestyles
Polo G Starts The Week Off Right W/ New Fire
Polo G went to his Instagram page to let it be known he was releasing some audio heat. The freestyle pack is titled "For My Fans" and dropped Sunday evening. It featured a "BeatBox" remix, a track called "Whoopty", and one called "No More Parties". He posted snippets of all the new songs on his Insta.
Polo G Preaches Importance Of Buying A Home
The Chicago rapper is moving different now that he has a house. He went online last month to preach the importance of investing in a home in terms of financial security. Polo G went on Instagram Live with billionaire Mike Novo to speak about renting and how much it costs. Polo said before he decided to purchase a home, he was spending hundreds of thousands of dollars per year on housing.
"I rented my first three or four cribs and I can tell you, annually these are one hundred thousand-plus to live in. So really, this money's just going down the drain. I can't put that towards nothing, I can't get that money back. So, coming into homeownership was a big thing, it was a big deal for me."
Polo G Buys A Crib For His Mom
PG will never switch up on his family. His mother, who doubles as his manager, went online to show off an insane purchase he made for her two weeks prior to his own home purchase without even thinking twice.
Polo G's mom took to her Instagram with the big reveal. She let it be known he hooked her up, also sending a message of love to her son and shared what he told her at the beginning of his rap career. Polo hilariously noted the event on his Twitter, joking that his mom's new house was bigger than his.
"As my son @polo.capalot embarked on his career, as a professional recording artist, he promised he'd Create a life for our family free of struggle and/or lack. I decided to relocate to ATL in September 2020. Today my son purchased my dream home! I showed him the home and he didn't flinch. His response was "what you need?" To say I'm appreciative is an understatement. Thank you son! Thank you for being a man of your word. Thank you for giving me things, that at times, I was unable to provide you or myself. I love you and I'm eternally grateful. Thanks to my realtor and good girlfriend @jsizemoreatlskeygirl I love you girl. @official_teetime thank you for always looking out. #staciamac"
Naming His GOATs
The rising star is naming his GOATs. During an interview in January 2021, he revealed which rappers he'd give the titles of greatest ever. Polo revealed in an interview with the Gramys that Lil Wayne and Tupac were his GOATs. He showed the two hip-hop legends major love and also said he listened to a lot of Chicago rappers growing up as well. Two other stars he name-dropped were Gucci Mane and Meek Mill.
"To me, arguably Tupac. That's considering that he was before his time and he is the inspiration to a lot of great minds today. And then I could say another person like Lil Wayne just because of the long run that he had and being the best of the best for a long time and just the influence that he had on a lot of great minds today. So those my two GOATs."