One of rap's most popular couples is taking over the reality-show realm. Grammy winner Cardi B and her husband, Migos member Offset, are both adding to their resume after HBO Max green-lit a project for the Atlanta rapper.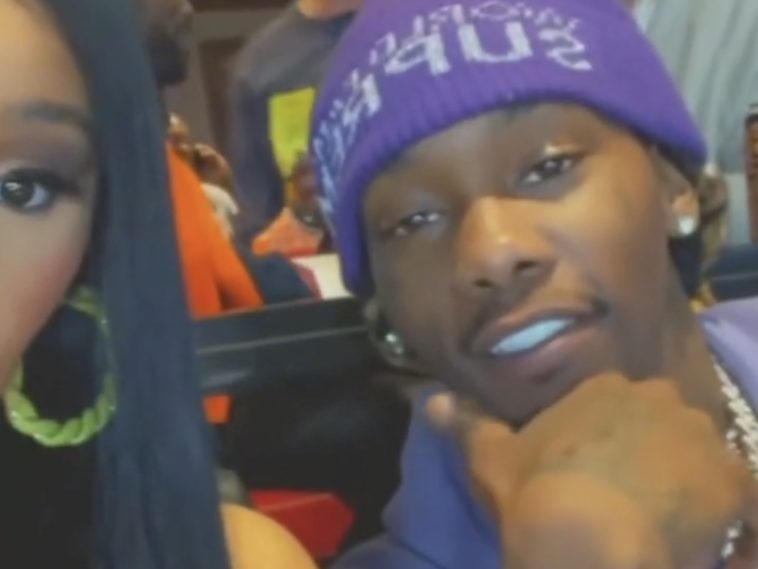 @sohh @sohhdotcom

169 Views
Comments Off on Offset Is Working On A Streetwear Competition
Offset To Produce + Judge New Series
Cardi B has her own series on Facebook called "Cardi Tries" in which she tries her hand at new experiences like basketball and ballet. Now Offset has his own series; HBO Max has ordered a competition show called "The Hype" focusing on streetwear, and Cardi's man will be producing and judging the contest.
The series will see 10 streetwear professionals compete in a series of challenges that cover the intricacies of designing, the business of fashion and the savvy to identify the latest trends.
Cardi B Calls Son The Perfect Big Brother To Kulture
Off's wife has nothing but love for her stepson, the big brother to their daughter Kulture. The hip-hop star came forward to show love to her husband's mini-me Kody on his birthday.
"My King Kody is big boy 6 I love you 4ever and after"
Cardi also used a super adorable emoji heart in her salute to Kody.
"Big King .Sweetest Brother ❤️"
Cardi B's Love Letter
The Bronx native went to her Instagram page and didn't hold back. Along with sharing shots of herself and Offset on a beach, Cardi explained how he has encouraged her to embrace the small things in life and to have fun.
"I want you to wake up seeing this .Thank you baby for this amazing trip.You're right , sometimes I gotta slow down and live a little .I have such a New York mentality I'm always thinking about the work and chasing that money but when you think fast you're mind might crash .Being a artist comes with more then just music and videos it comes with a business .Thank you for setting me up for the right path for me not to f*ck up ever again.I love you @offsetyrn"
Offset Takes Beach Stroll With Kulture
In February 2021, Offset took to Instagram with a hand-holding shot. He showed off his father grind and let it be known he was enjoying a walk on the beach with his daughter Kulture Kiari.
"Walks on the beach with @kulturekiari"
"Happy & Blessed"
Offset also shared footage of himself being filmed by his wife Cardi B. The clip features him doing an insane backflip on the beach sand.