New York City officials have some big news for its residents. Mayor Bill de Blasio announced earlier today that the city plans to reopen fully before July 1st.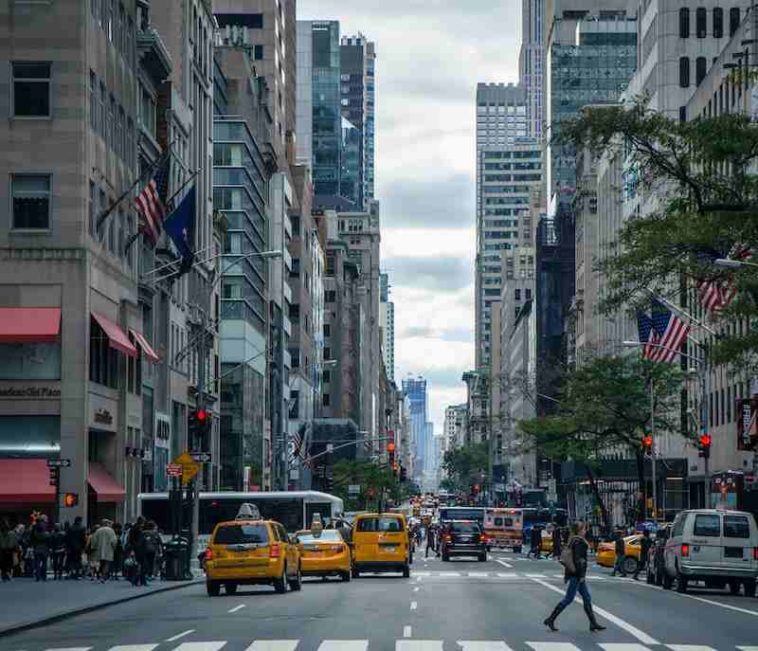 119 Views
Comments Off on New York City's Fully Re-Open Date Announced
NYC Will Fully Re-Open
In response to the exciting news, governor Andrew Cuomo also commented separately that he cautiously hopes that NYC can lift COVID-related restrictions. Cuomo went as far as to say he is aiming for the city to reopen even sooner than July if possible.
Gov. Andrew Cuomo says he's hopeful that New York can fully reopen earlier than July 1, the date Mayor Bill de Blasio pitched for the city's lifting of restrictions earlier Thursday, though he said he was reluctant to make projections.
NBA Team Turns Home Game Into Vaccine Site
This week, reports emerged about eligible fans in attendance at a May 2 Milwaukee Bucks home game at Fiserv Forum can get their first dose of the Pfizer COVID-19 vaccine. Attendees must be at least 16 years and older.
The Milwaukee Bucks and the Milwaukee Health Department have partnered to bring a mobile vaccination site to Fiserv Forum's Panorama Club Sunday, according to a news release. "We strongly encourage everyone to get vaccinated and are pleased to team with the Milwaukee Health Department to give fans this easy and convenient opportunity," Bucks and Fiserv Forum president Peter Feigin said in a news release. "This is a critical time for all of us to take the necessary step that will help return our lives to normal. Let's make this happen together." (Milwaukee Journal Sentinel)
CDC Approves Vaccinated People To Go Maskless
Earlier this week, according to the Centers of Disease Control and Prevention, the newest guidance on outdoor mask use gives Americans the freedom to comfortably interact with both vaccinated and non-vaccinated small groups. However, large indoor gatherings are still discouraged and should be avoided even for vaccinated people.
Fully vaccinated people can now unmask at small outdoor gatherings, or when dining outside with friends from multiple households. The CDC is telling unvaccinated people that they still need to wear a mask at such gatherings."If you are fully vaccinated and want to attend a small outdoor gathering with people who are vaccinated and unvaccinated, or dine at an outdoor restaurant with friends from multiple households, the science shows if you are vaccinated, you can do so safely unmasked," CDC Director Dr. Rochelle Walensky said during a virtual White House briefing on Tuesday. (CNN)
Jeezy Gets COVID-19 Vaccination
Recently, Atlanta rapper Jeezy shared footage of himself getting his second vaccination. The Georgia native also acknowledged that he is now fully vaccinated and would qualify to not wear a mask in small gatherings.
"Second dose! Fully vaccinated. It not about you it's about your love ones and the ones closest to you. It's to protect them. Shout out to Navicent Wellness Center Macon Ga. Was so accommodating and professional 💯"