Rap superstar Cardi B has caused super-producer DJ Khaled to lose his mind. Just hours away from Khaled dropping his new album, Cardi sent him her part of a song he'd been working on, a last-minute addition to Khaled Khaled.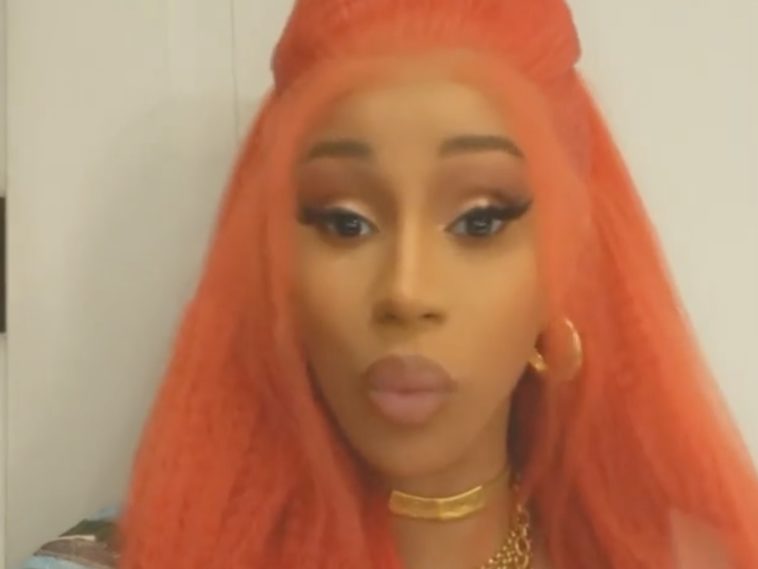 @sohh @sohhdotcom

129 Views
Comments Off on Cardi B Makes Last-Minute Cut Onto DJ Khaled's Album
DJ Khaled Is Beyond Hyped For Cardi B Collab
Grammy winner DJ Khaled had put the finishing touches on his new album, even releasing a tracklist on Wednesday in anticipation of its release. And then he got the news that Cardi B had submitted her vocals for their planned song….
"CARDI B VOCALS IS IN!!
101%%%
@jamiefcw UPDATE THE TRACKLIST NOW!!!!
#KHALEDKHALED TONIGHT MIDNIGHT!!!

IMA GIVE U A LIGHT SHOW 🌞"
Khaled Compares Cardi B To Michael Jordan
For any producer, securing a track with Cardi B is a big deal. After Khaled's initial pool dive to celebrate, he commemorated the moment by comparing Cardi B's late addition to a Michael Jordan buzzer-beater.
"THE FANS IS GOING IN !!!!!!!
CARIDI B WIT THE BUZZER BEATER ! WOW 😳! Wait to your hear the @iamcardib vocals WOW!!!!!!!!!!
CARDI B VOCALS IS IN!!!!!!!!!
KHALED KHALED THE ALBUM MIDNIGHT! WOW !"
Nas Can't Wait For DJ Khaled's Album
New York rapper Nas can't hold back when it comes DJ Khaled. The hip-hop icon promoted Khaled's upcoming album through his Instagram account by posting the album's cover.
"KHALED KHALED this Friday April 30th." -Nas
"Love brother 🤲🏽" -DJ Khaled
DJ Khaled's New 'Khaled Khaled' Drop Date
Earlier in the day, the Miami producer hit up Instagram with a huge announcement. Along with promising the album is completely finished, Khaled locked in the project's drop date to Friday.
"ALBUM 100% DONE! ITS TIME ⏰ I TOLD MY TEAM LETS PUSH THE BUTTON! #KHALEDKHALED THIS FRIDAY APRIL 30TH! 🤲🏽🌞🔑 SO YOU KNOW IM SERIOUS IM POSTING THE COVER NEXT!! IM EXCITED!!! COVER NEXT POST ! @wethebestmusic @rocnation @epicrecords @milkmoney"