Canadian rap star Tory Lanez is adding some new body ink to his collection and turning the event into a photoshoot. In an Instagram post, Lanez showed off his new tattoo through a colorful gallery of photos.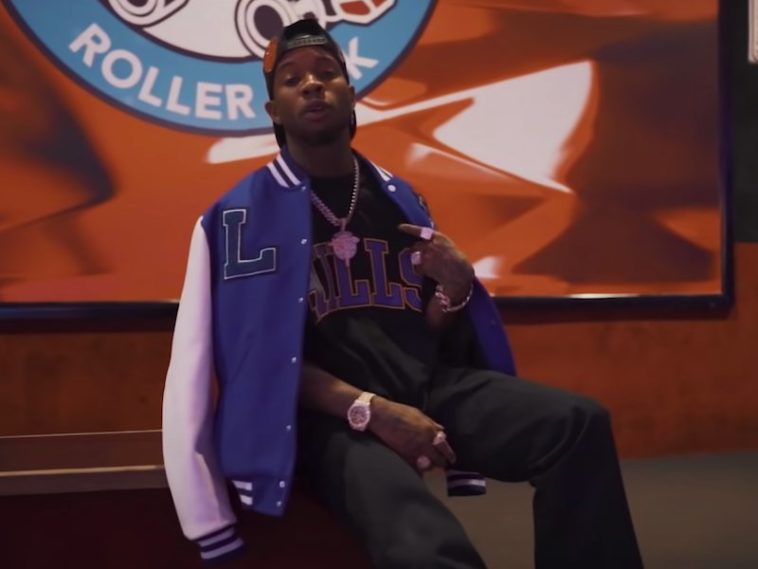 149 Views
Comments Off on Tory Lanez Reveals New Leg Tattoo In Photo Shoot Pics
Tory Lanez Reveals Leg Tattoo
TL went all out in his post by modeling not only his new tattoo, which is located above his right knee but by putting the rest of his collection on full display as well. The Toronto native showcased the tattoos through different angle shots, especially those on his face and arms.
"Cash still peeling, Tats still healing."
"Everybody likes the sunshine 🌞 📸: @midjordan"
Tory Lanez Wants Rap Friends To Hire Him
Last week, in a Twitter post, Lanez suggested that he didn't approve of the editing choices made by the directors working for his friends. TL complained that the final cut for their music videos doesn't always hit right and might need saucing up.
"I really wish some of my rap friends would just let me edit they videos!!! Got da**it … sometimes the directors choice editor don't be coming with the sauce."
Tory Lanez Celebrates 4/20
Earlier this month, TL went to Instagram with a hilarious meme. The pic featured some of the biggest names in the rap game including Meek Mill, 21 Savage, Young Thug, and Yo Gotti.
"It's 420 ……. lmao tag a friend who would do some sh*t like this 😭😭🤣🤣😫😫😫🤦🏽‍♂️🤦🏽‍♂️🤦🏽‍♂️"
Tory Lanez Calls Kodak Black A Legend
In mid-April 2021, while working together in the studio, Lanez claimed rap star Kodak Black wrapped up a feature he was working on in less than two minutes. After the incredible feat, Tory didn't hesitate to call him a "living legend."
"So …. this n*gga KODAK just walked in the studio …… and BODIED MY FEATURE IN 1 minute and 22 seconds …. 🤯🤯🤯🤯🔥🔥🔥🔥 …. this nigga yak a while LIVING LEGEND."