Atlanta rapper Latto, formerly known as Mulatto, begins a new chapter of her career with a new name and a new single debuting first thing Friday morning. The Queen of Da Souf posted teasers of the video for "The Biggest" on her socials ahead of the landmark release.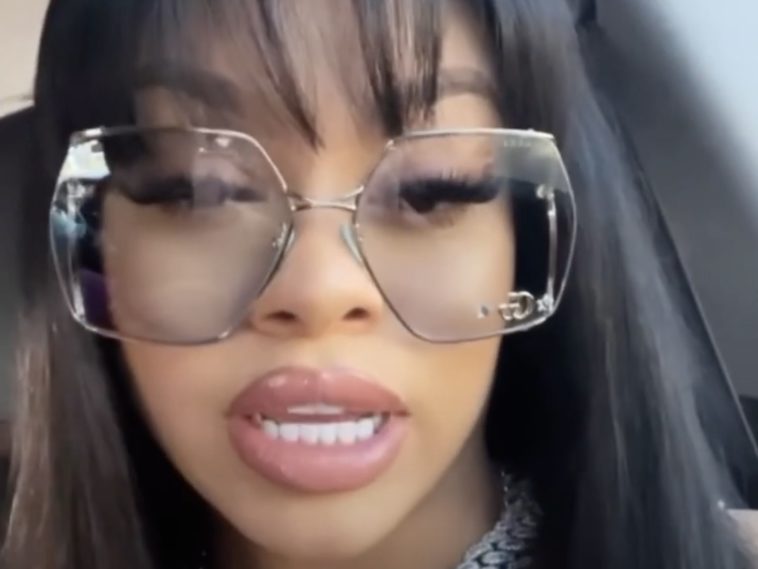 129 Views
Comments Off on New Chapter For Latto Starts W/ 'The Biggest' Drop
Latto Drops Her Old Name While Dropping New Music
The Season 1 winner of "The Rap Game" reality show is now a bona fide grown-up star in the industry. After some controversy surrounding her original stage name Mulatto, the platinum-selling artist has officially switched to Latto in time for her latest single release.
"Song at @ midnight. Video at 10am ET tomorrow #THEBIGGEST"
Latto Explains Name Change On Instagram
Latto came up with a creative way to formally announce her name change. She posted a video of a mock Google search on her IG to spell things out for anyone who wasn't clear on the details of her big move.
"Latto: Short for the Lottery. Completely separate from Mulatto, represents a new chapter, good fortune, spiritually & financially."
Fire Freestyle From Latto
The rising rap star is going crazy. Latto recently released a must-hear freestyle and showed everybody the bars she's capable of spitting. She dropped her own remix of SpotemGottem's viral hit "Beatbox," delivering 90 seconds of heat and going off with her flow over the beat.
"I've been killing features / I'm on everything like hot sauce / So don't act like I ain't been that bi*ch since I popped off / Told you he don't eat, but to this pu*sy he gon' beat box / This shit just too motherfu**in' easy."
No Music Until…..
During a January 2021 interview, Latto revealed what major change she'd be making to her career and how it would impact her new music rollout. She said she won't drop her next album until a new name had been chosen.
"You know you might know your intentions, but these are strangers who don't know you, never even met you in person. So you gotta hear each other out, and if you know those aren't your intentions and that's how it's being perceived, it's like why not make a change or alter it? For me, it was the name. So now I'm like, 'OK, my intentions was to never glorify being Mulatto.' So if that's how it's being perceived and people think I'm saying, 'Oh, I'm better because I'm Mulatto' or 'My personality trait is Mulatto' … then I need to change the matter at hand. I need to be able to speak on it and people hear me out. I want them to also understand that the name change at this level in your career is a big decision. Freaking investors, labels, everything has been riding on this name, so it is a big decision."